Tom Elliott pays tribute to his father, John, after his death
Tom Elliott has paid tribute to his father, John, after his death at the age of 79.
The former Carlton president and Liberal Party powerbroker passed away on Thursday, just over a week out from his 80th birthday.
Tom Elliott is on annual leave at the moment, but joined his wife, Elise, on 3AW on Friday.
Tom spoke about what it was like being the son of one of Australia's most prominent people in the 1970s and 80s and what he was like at home and how he spent his later years.
"I sort of lived overseas for several years (because) I wanted to make sure I could go out and meet people and not just be 'John Elliott's' son," Tom said.
"In fact, just a couple of years ago he said to me somebody had come up to him and asked if he was my father and he sort of knew then that the baton had changed a little bit.
"He was a good dad."
Press PLAY below to hear Tom and Elise share their favourite memories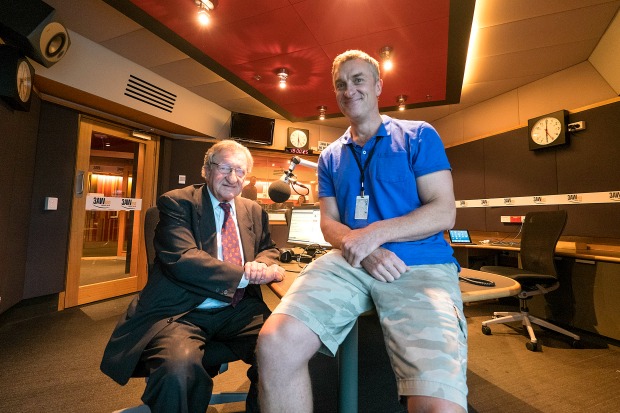 Picture: Luis Ascui
Tom Elliott confirmed the news on Thursday evening, thanking his listeners for their support in recent weeks and months.
"He had been ill for a few weeks," Tom said on 3AW.
John joined Tom every Friday afternoon in his later years in a Father/Son segment that proved incredibly popular with Tom's listeners.
"It was one of my favourite parts of the week when dad would come on," he said.
Press PLAY below to hear Tom speak about his father's death
Picture: Getty Images (Jack Atley / ALLSPORT)