Tom Elliott slams 'insulting' social media posts from anti-vax mummy blogger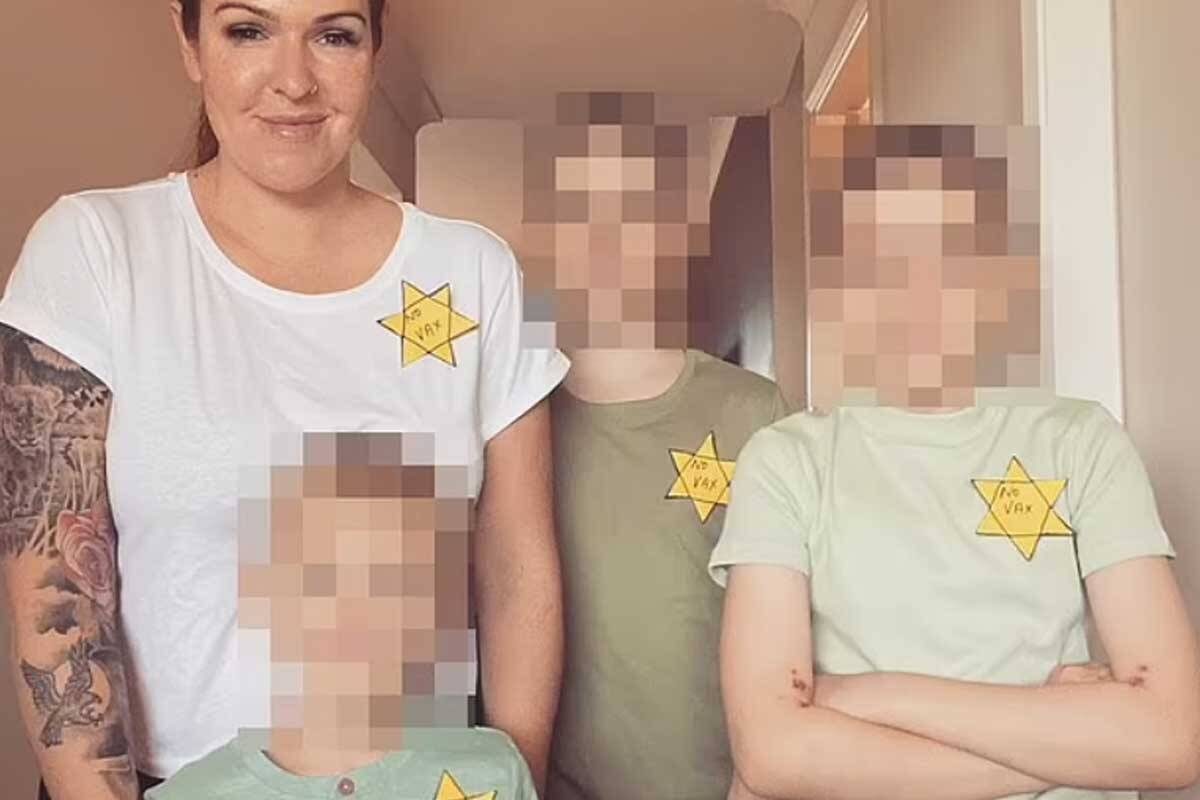 Tom Elliott has ripped into an anti-vax mummy blogger after she dressed up in striped pyjamas and pinned the Star of David onto her children's clothing, comparing apparently 'segregated' Australians who refuse the COVID-19 jab to Holocaust victims.
"This is insulting," Tom Elliott said on Tuesday.
"It is the height of stupidity."
Press PLAY below to hear Tom Elliott's editorial
Dr Dvir Abramovich, Chair of the Anti-Defamation Commission, said it was abhorrent.
"Frankly, I'm fed up with all these anti-vaxxers," he said.
"They are trying to make themselves public martyrs."
But he's hardly surprised by their comparisons.
"It's a cheap trick that packs a punch as a scare tactic," Dr Abramovich said.
"It's hard to beat for shock value and is always guaranteed to work as a sensational headline generator.
"But you don't have to be a professor of history to understand there is a world of difference between what happened during the Nazi regime and what's happening today.
"The anti-vaxxers would have you believe that being told you need a vaccine to go into a pub is the same as the final solution – the shooting of families in open fields, the gassing of mothers and children."
Press PLAY below to hear Dr Abramovich vent his anger
Picture: Facebook