Tom Elliott "trademarks" his model strut!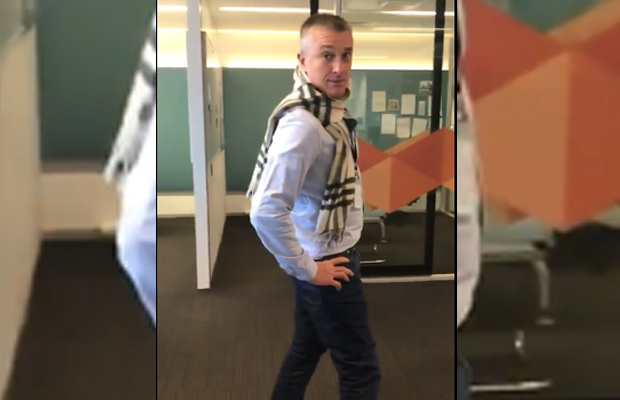 Supermodels are reportedly trying to introduce new laws that will "copyright" their walk.
So, Tom Elliott has got in first!
Click PLAY below to watch Tom strut his stuff in the office!
He was inspired to strut his stuff after coming across a report out of the UK, where lawyers are calling for models to get a greater cut of the profits from their "performances".
Intellectual property lawyer from Studio Legal, Tony Grujobski, explained how a model like Naomi Campbell could raise her case.
"The recent news is discussing is whether a model walking down the runway is a performance, under the Australian Copyright Act a performer has certain protections over the use of their performance," he said.
Click PLAY to hear more