Tony Leonard crowns 3AW's Pub Of The Year for 2019!
It's a tie!
For the second time in three years, Tony Leonard has been unable to split the winners.
THE DEBORTOLI PUB(s) OF THE YEAR FOR 2019!
(Pub Of The Week: October 18)
A brilliant old pub in Central Victoria.
A labour of love for the owner/operator with an uncompromising commitment to sourcing everything (as is possible) for the area.
The result is comfortable old front bar, lovely low lit small dining room to the rear, and a great feel that has all ages appeal.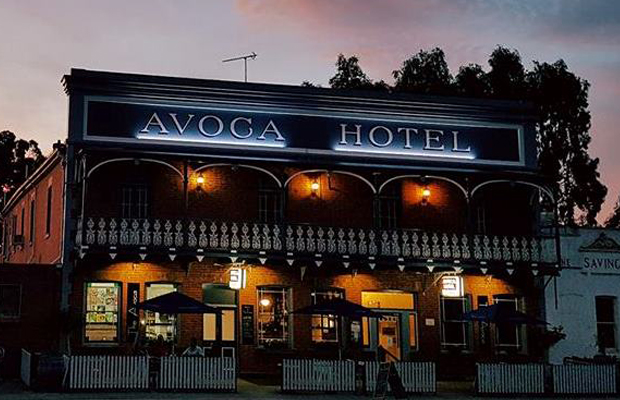 (Pub Of The Week: November 8)
When pubs have a location and pub as pretty as this, it should be no miss.
Run by two veterans of hospitality such as Dimattina and Lindsay it should exceed in spades.
Again a front bar that is old school, and a comfortable but not overdone dining room, the levels of service are as good in any form of offer of hospitality in Melbourne.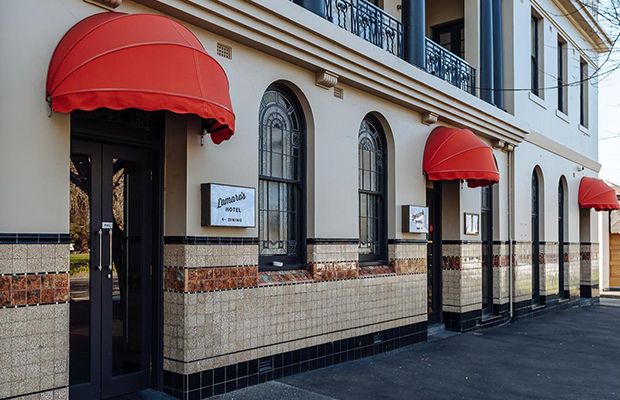 Click PLAY below to hear more on 3AW Mornings
DeBortoli Pubs of the Year – 1996-2018
2018: National, Richmond
2017: Centra Geelong//North Melbourne Hotel (now trades as a La Porchetta)
2016: Fitzroy Town Hall, Fitzroy.
2015: Tinamba, Tinamba.
2014: Plough, Trentham.
2013: Royal, Clifton Hill*.
2012: Wayside Inn, South Melbourne.
2011: Lincoln, Carlton.
2010: Terminus Hotel, Fitzroy North.
2009: Grand, Richmond.
2008: Station, Footscray//Carringbush, Abbotsford.
2007: Bouzy Rouge, Richmond.
2006: The Albion, Port Melbourne.
2005: Metropolitan, North Melbourne (now trading as the Celtic Club) //Brandon Hotel, Carlton.
2004: The Beach Hotel, Albert Park.  (now returned to trading as The Bleakhouse)
2003: Court House Hotel, North Melbourne.
2002: London Tavern, Richmond.
2001: Doyle's, Mordialloc//Vine, Abbotsford*.
2000: Royal Park*, North Melbourne. (vacant block of land)
1999: Emerald, South Melbourne.
1998: Clare Castle, Carlton (now trading as The Beaufort)//O'Connells, South Melbourne.
1997: Spencer, West Melbourne.
1996: All Nations, Richmond.
DeBortoli Pubs of the Decade: – 2010/2019
Three pubs throughout this decade (yes we can argue if it's this or next year but stick with it!!) join the Emerald Hotel, Sth Melbourne  (90-99) and Courthouse Nth Melbourne (00-09), as Pubs of the Decade.
DeBortoli wanted to acknowledge longevity in the Melbourne pub scene, while being places that still have a "go to" factor about them.  We genuinely believe that the following meet this criteria, simply put as consistent high achievement while remaining as popular as ever; These are;
Lincoln Hotel, Carlton. Pub of year 2011//finalist 2015. Just on the edge of town, the look is a throwback to a time in Melbourne past.  Inside retains the old tiled features with some tables and  benches but it embraces the new in food and drink in a front bar that screams 6 oclock closing.  Day or Night, the patronage is ever present.
Railway Club, Port Melbourne. Finalist 3 times since 2001. The concept is pretty simple, established by Garry Owen 2 decades ago. Good steak, close to town, neat old pub, backstreet, sporty dining room, female friendly, food cabinet to choose your food and that's it. For an offering that seems simple, no one in pub life has threatened this institution. The Railway Club is a ripper.
Grand, Richmond. Pub of the year 2009.  Arguably the best dining room of  all pubs in Melbourne, food and drink at superior levels. But even on incessantly choked Burnley St Richmond, this pub has deftly separated the parts to appeal to everyone, whether it's the high end stuff, or a belter of a pizza or pub classic in its uniquely shaped beer garden.
All of these pubs are amongst the most bankable in Melbourne.  Congratulations.
Summary:
This year finishes on a melancholy note.
There is no doubt that the industry has lost a true giant in Peter Burnett, architect of massive change to the way pubs operate today, who sadly died. He was the key driver some 25 years ago, to make hotels look within, move with the times and become female and family friendly.  More than ever, Pete, they are.
But also much loved publicans like Bernie Taylor (Grand, Mornington) and Ian Larkins, (Irish Murphys, Ballarat) have passed away, and it is hoped that a new bunch of operators with an old publicans eye can fill the gaps for years to come.
As observation only, the dismantling of old pubs into units/townhouses in Melbourne appears to have abated (mercifully)  and it is hoped that many will be empowered to keep trading. Sydney won't let their pubs die; why do we?
Many thanks to the continued support of Vince Gurcuillo and team at DeBortoli Croydon.  It is 30 years since they came on board, strange as it seems a notable wine family should sponsor a pub segment, but 3AW thanks you for your support.
Any comments, please email me tony.leonard@macquariemedia.com.au