'Totally wrong': Local volunteer barred from selling poppies inside Altona supermarket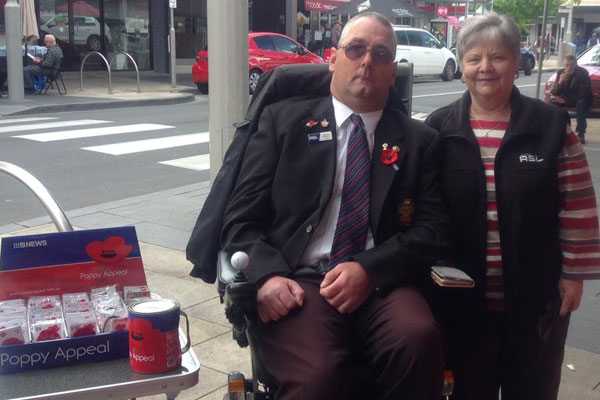 Coles has apologised on behalf of one its managers who stopped an RSL volunteer from selling poppies inside the Altona supermarket.
Yesterday, the president of the Altona Traders Association Kim Walsh said it was a great shame and "totally wrong" Peter had been barred from setting up inside the store.
Peter, a local identity, sells poppies on behalf of the RSL for Remembrance Day.
"Peter is confined to a wheelchair and he volunteers for the RSL and sells poppies each year," Mr Walsh told Tom Elliott.
In a statement today, a spokesperson for Coles apologised.
"We have spoken to the RSL today and are pleased to welcome the RSL selling poppies inside our store," the spokesperson said.
"We have also apologised to the RSL for any disappointment we may have caused by suggesting the RSL could sell poppies at the front of our store rather than inside our store."
Click PLAY to hear more