'It's a huge mess': Tractor used in brazen ram raid at South Morang shopping centre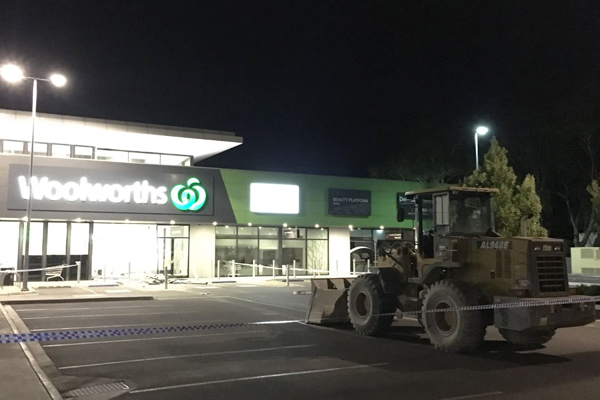 Photo: Melina Sarris/7 News
Thieves have used a tractor to smash their way into a supermarket in Melbourne's outer-north overnight.
Police say an unknown number of offenders drove the front loader tractor into the front of a supermarket McDonalds Road in South Morang about 1.20am.
They've were able to dislodge two ATMs, getting their hands on an unknown amount of cash, before fleeing, leaving a hefty damage bill.
The tractor was left behind at the scene.
Police are calling on witnesses to come forward.
Tony Jones spoke with owner of the shopping centre Simon Lee, who said the machine has left 'a huge mess'.
"The whole of the front door has been smashed in, bits of ATM are everywhere, it's really going to affect trade," he said.
"We put up bollards about 12 months ago, whoever decided to do this has gone to the most extreme method possible."
"It's just outrageous."
Click PLAY below to hear the interview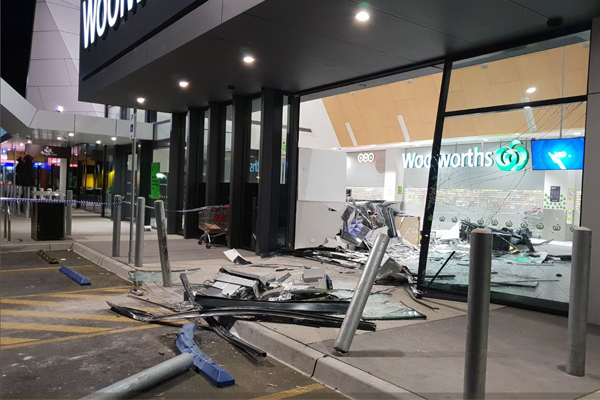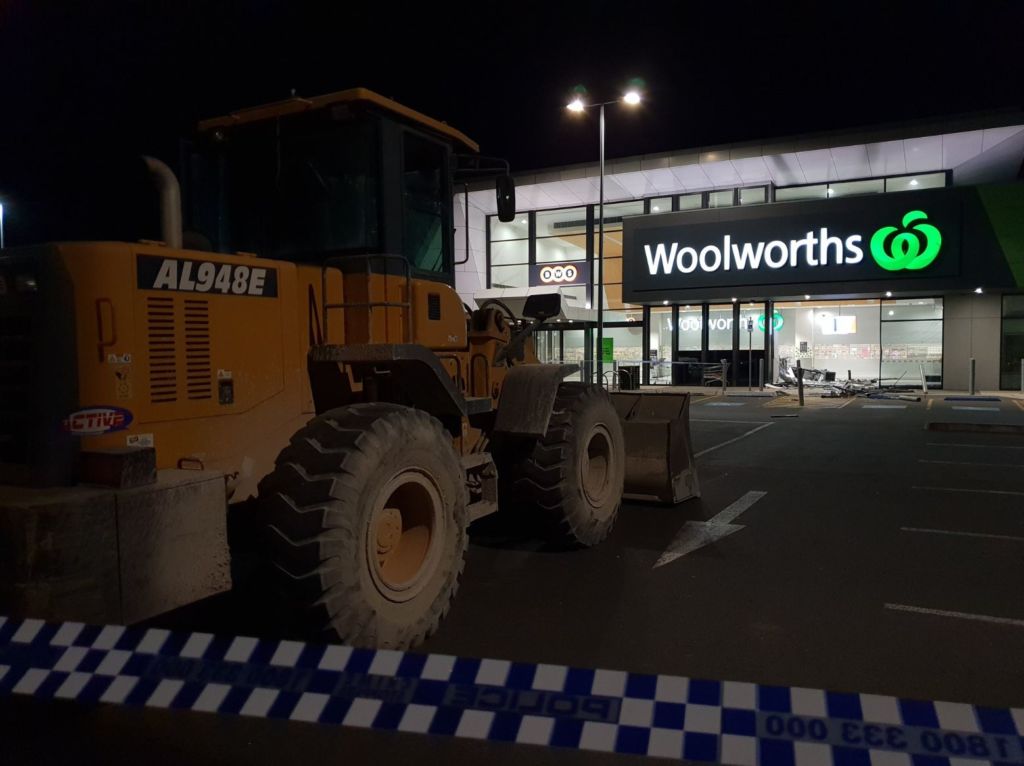 Photos: Mark Santomartino/9 News