"It's really quite sinister": Trampolines sabotaged at Altona North Airodrome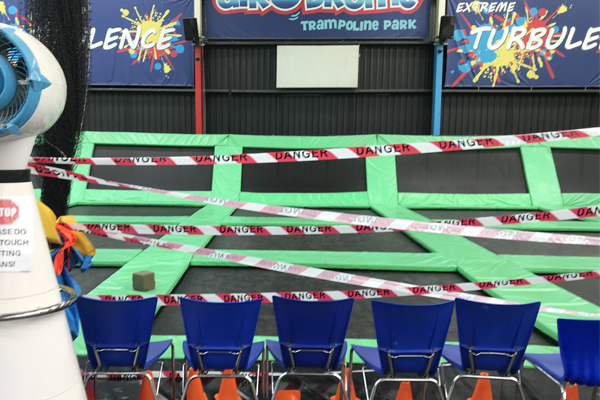 A trampoline centre in Altona North has been targeted in what appears to be a discreet, deliberate act of sabotage.
Staff at the Airodrome Trampoline Park on Grieve Parade in Altona North say 17 trampolines were damaged earlier this week.
The centre has posted online their 'Big Green Trampoline' section is closed because of malicious damage.
"It looks targeted at kids, very dangerous," Neil said.
Airodrome owner Michael Nicholls told Neil Mitchell he was in disbelief.
"You just shake your head and wonder what goes through people's minds," Michael said.
"They've come through and slashed and whole lot of trampolines.
"Someone's purposefully, probably, trying to have someone injured.
"You just shake your head."
Click PLAY below to hear the details
3AW Mornings producer Michael Hilder informed Neil after taking his daughter to the site yesterday afternoon.
"Upon arrival staff told me to stay away from the green trampoline section," he said.
"They told me that late Tuesday night or early Wednesday morning someone has broken in and committed an act of mass sabotage to the equipment.
"It's really quite sinister.
"They've found a way to climb underneath the trampolines and cut the mats, but where the cuts are, they've been designed not to be seen, at the edges."
Click PLAY below to hear more 
Police have confirmed they are investigating the incident and ask anyone with information to contact Crime Stoppers on 1800 333 000.