Treasurer labels Amazon a "sook" for blocking Aussie shoppers over GST changes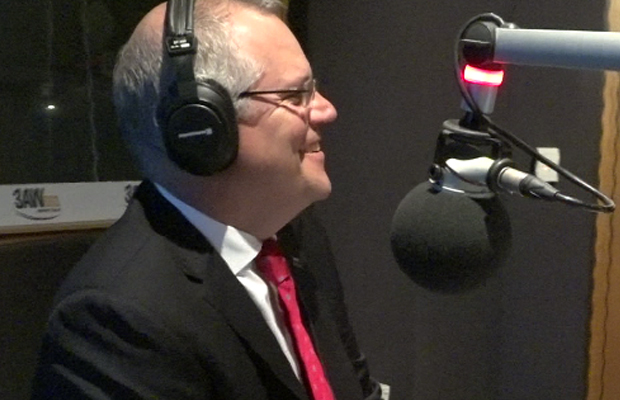 Treasurer Scott Morrison has hit back at Amazon after the online shopping giant's dramatic response to the government's GST changes.
The Turnbull government's new online GST laws will require overseas businesses to collect tax on products under $1000 – and in turn Amazon intends to stop shipping to Australia.
"I think it's a bit of an overreaction frankly," Treasurer Scott Morrison told Tom Elliott.
"It should be subject to GST like any Australian company is.
"It's a bit of a sook from Amazon.
"How often do people ring your program and say multinationals should pay their fair share of tax? Pretty often I'd think mate."
Click PLAY below to hear the full interview with the Treasurer
As Amazon is the back of house for thousands of other online retailers, about 90 per cent of its products will be out of reach of Australian consumers.
Tom said his wife Elise told him Australia was destined to become a "fashion back-water" without Amazon.
"Is this what the government wanted? I hope not," Tom said.
Click PLAY below to hear Tom's thoughts