Truck loses hundreds of chicken carcasses on Keilor Park Drive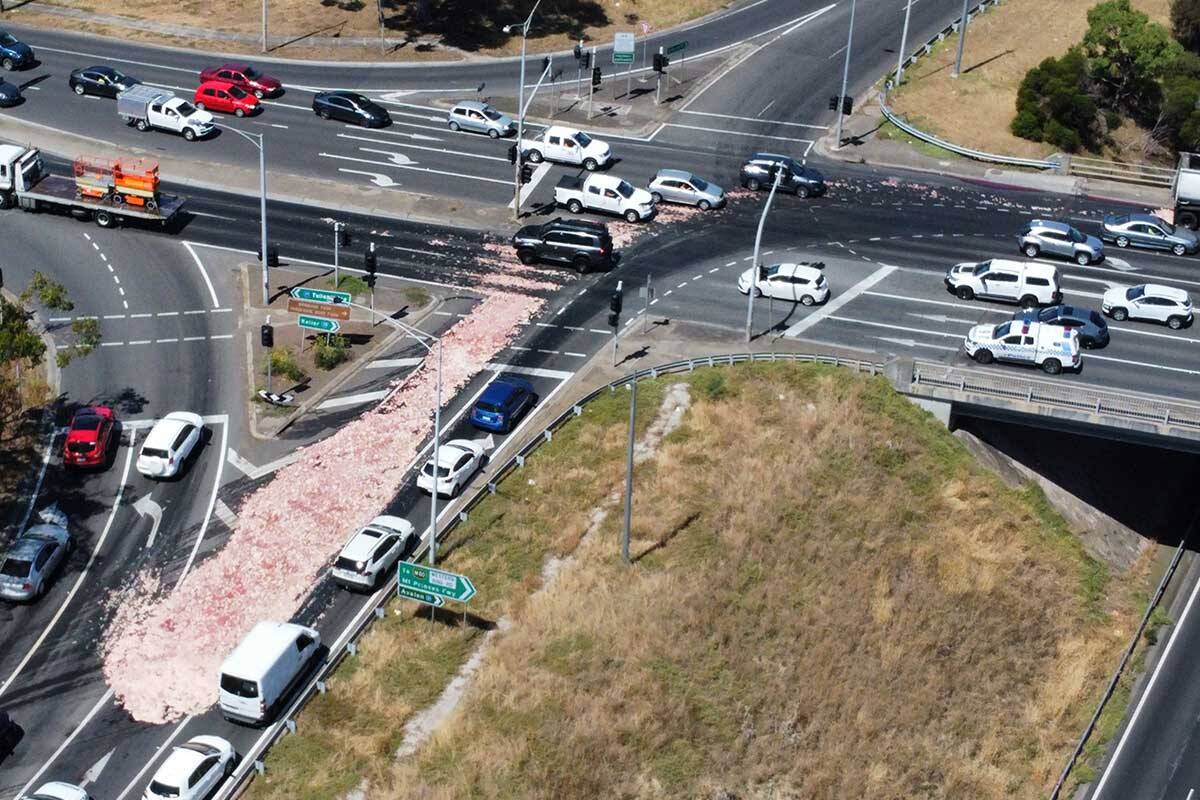 It's happened again.
Hundreds of chicken carcasses have been spilled all over Keilor Park Drive after a truck lost its load just over the Calder Freeway.
It comes just a week after a truck spilled hundreds of kilograms of offal on Boundary Road at Laverton North.
Carmen rang Tom Elliott with her Word On The Street on Friday.
"It looks like the truck has come off the freeway," she told Tom Elliott.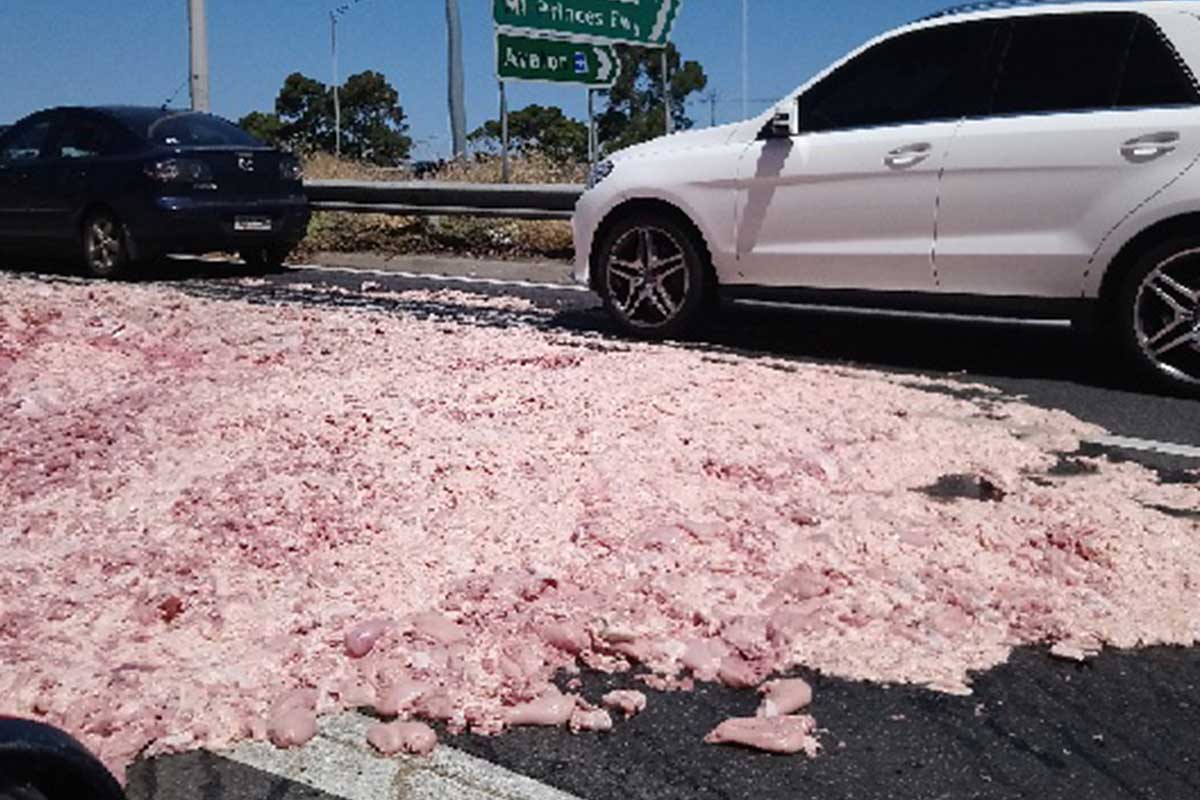 Traffic has been impacted and the clean-up is underway.
Press PLAY below to hear more about it
Pictures from Dom and listener Halina