Truck rollover on Princes Freeway causing 'horrendous' traffic backlog in both directions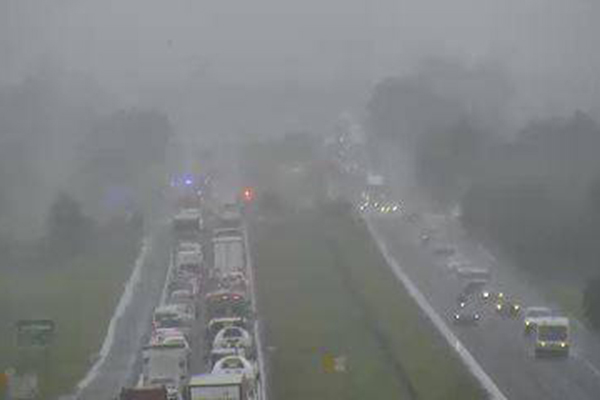 A collision and truck rollover have forced the closure of the Princes Freeway in both directions, causing a massive backlog of traffic both inbound and outbound.
The freeway is closed at Officer between the Princes Highway exit and Cardinia Road.
It's expected to remain closed during this afternoon's peak.
VicRoads is asking city workers to consider leaving work early or staying later to avoid peak hour.
Listener Pauline told Tom Elliott drivers are making dangerous U-Turns across traffic.
"Cars are doing illegal U-Turns across 100km/hr traffic," Pauline said.
"One was even a minibus with some schoolchildren on it."
Inbound traffic is being diverted at Cardinia Road and outbound traffic is being diverted to the old highway at Beaconsfield.
Victoria Police are on the scene.
It's not known when the freeway will re-open.
There is a significant collision on the Princes FWY at Officer. The Princes FWY is closed in both directions. Inbound traffic is being diverted at Cardinia Road and outbound traffic is being diverted to the old highway at Beaconsfield. pic.twitter.com/lmUaku0o3m

— Victoria Police (@VictoriaPolice) May 15, 2018
Photo: VicRoads