Two explosions rock Ataturk Airport, leaving at least 41 dead in Turkey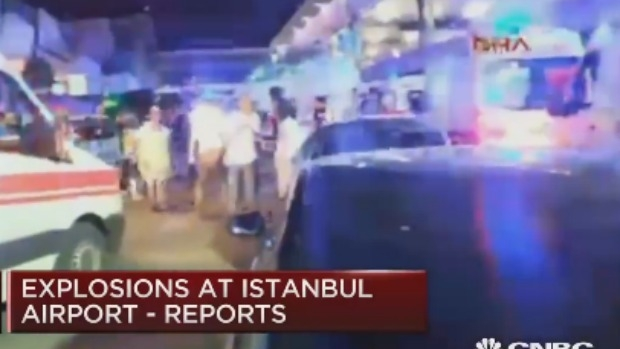 UPDATE: 41 people are confirmed dead after two explosions rocked Istanbul's main airport.
More than 200 others were injured when suicide bombers blew themselves up at Ataturk Airport.
There was also gunfire before the explosions.
The airport has since re-opened, allowing passengers through the terminals where the massacre took place.
Nobody has claimed responsibility for the attacks.
'There was shooting, broken glass … It was horrible,' witness Elita Baumane said.