Two mischievous dogs picked up by police for 'loitering' at Sunbury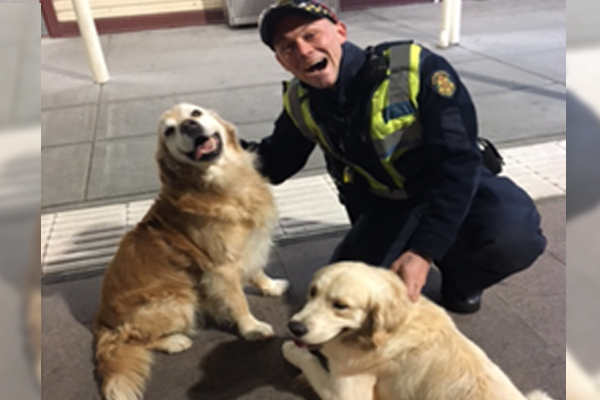 Two mischievous golden retrievers have a big TAIL to tell, after running away from home on Sunday night.
Bobby and Eddy treated themselves to a night on the town, before they were spotted by a PSO trying to catch a train at Sunbury.
The duo were rounded up and taken back to the local police station where they were treated to peanut butter sandwiches..
The owner of the two dogs was quickly tracked down and notified.
The lucky pups were picked up around 2am and taken back home to bed.