Two stabbed, four arrested in bloody brawl on Flinders St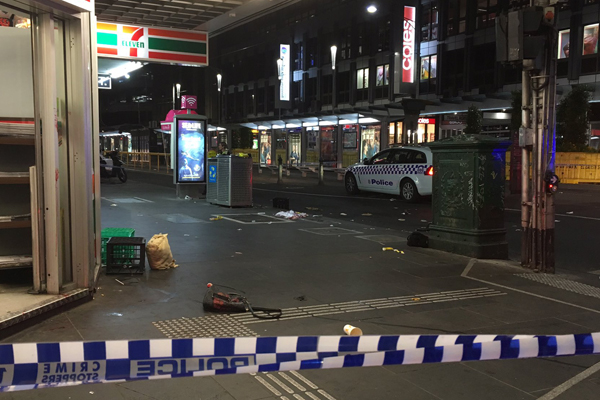 A man and a woman have suffered serious stab wounds in a brawl in the heart of the CBD this morning.
Police have arrested four people following the incident at the corner of Elizabeth and Flinders streets about 4:30am.
It's not yet known if the suspects are known to the victims.
The male victim has been taken to hospital with life-threatening-injuries and the female with serious injuries.
"One person lifted her shirt and she was bleeding bladly, and she just sagged," witness Bhabya, who was making coffees at the donut shop, told 3AW.
Anyone with information is urged to contact CrimeStoppers.