Union officials abused and attacked by anti-vax protesters in CBD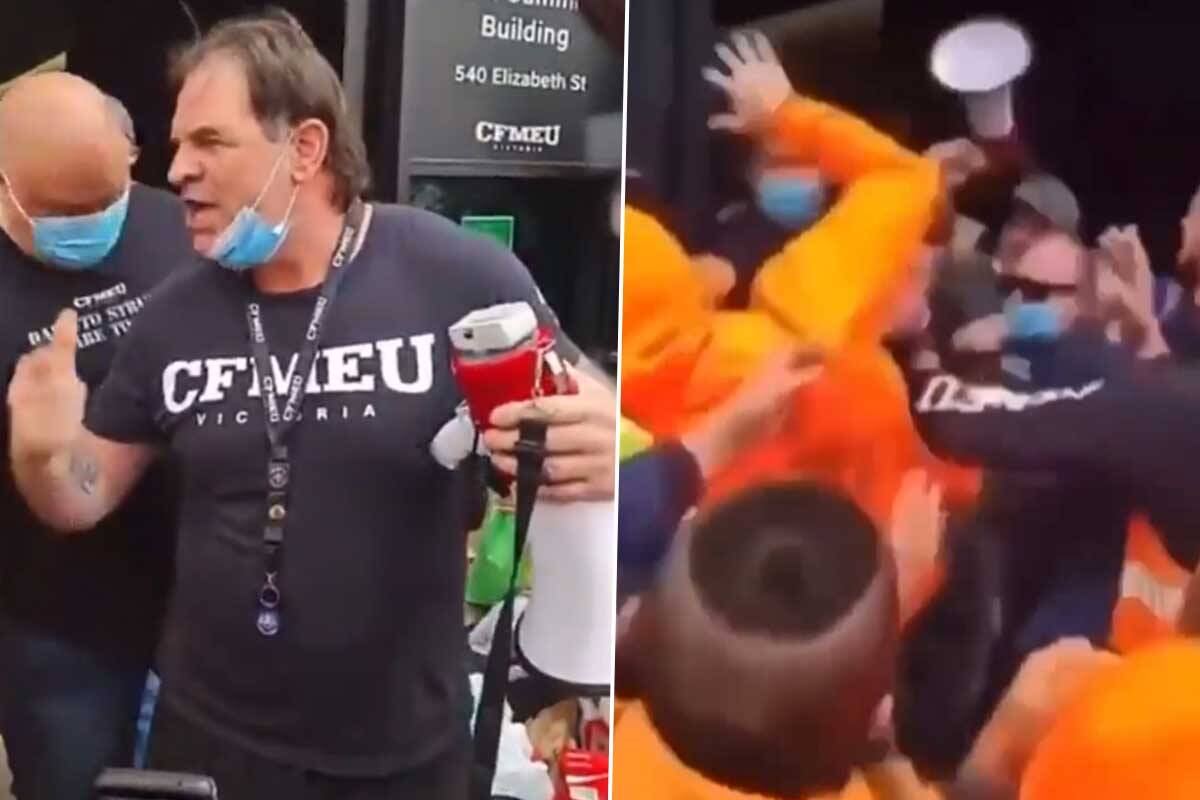 CFMEU officials have been attacked and abused by anti-vaccination protesters outside the union's CBD headquarters.
More than 100 people descended on the office on Elizabeth Street on Monday, furious about mandatory vaccination which begins on Friday for the construction sector.
CFMEU boss John Setka tried to speak with the crowd using a megaphone, but was drowned out by chanting and abuse.
In ugly scenes, fights then broke out.
Mr Setka was forced to retreat inside the office as a result.
Press PLAY below to see what happened (LANGUAGE WARNING)
CW: Violent footage.

Construction workers protesting mandatory vaccinations clash with union officials and Victorian State Secretary John Setka outside the CFMEU office. pic.twitter.com/uVKTuIzQ8r

— Eden Gillespie (@edengillespie) September 20, 2021
Hundreds of construction workers outside their CFMEU union headquarters on Elizabeth Street, furious about mandatory vaccinations which start Friday for their industry. pic.twitter.com/60nB1awgJY

— Paul Dowsley (@paul_dowsley) September 20, 2021