Unlicensed killer driver jailed for 13 years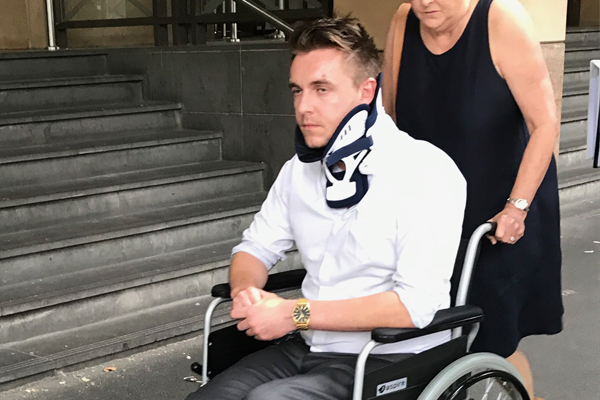 A driver who was drunk and speeding when he killed a mother and daughter in a crash in Cranbourne last year has been jailed.
Mei-Li Dai, 44, and her daughter Xinyu Yuan, 14, were on their way home from parent-teacher interviews at Lighthouse Christian College when they were killed in early August last year.
They were turning onto South Gippsland Highway when they were hit by 27-yr-old Thomas Charles Adamson.
The court heard Adamson's licence was disqualified at the time because of previous drink driving and speeding offences.
He pleaded guilty to two counts of culpable driving causing death and one of driving while disqualified, and was sentenced in the County Court today.
3AW reporter Lauren Hilbert told Neil Mitchell Adamson was sentenced to 13 years.
"With a non-parole period of nine years, essentially he can apply for parole in nine years time," she said.
"We had an estimate on the speed that he was travelling, the crash reconstruction experts experts say it was between 155km and 165km per hour.
"It's 100 on that part of the South Gippsland Highway."
Click PLAY below to hear the details
"The judge said his choice was entirely self-indulgent with no regard for others on the road," Lauren said.
The maximum sentence for culpable driving causing death is 20 years, in the five years from 2011 to 2016, no one got the maximum.
Of the 46 people sentenced to prison for those offences in that time, 34 of them got between four and seven years.
The highest sentence was 11 years and only two people received that sentence.
"Why do we have a 20 year sentence if we're not going to impost it ever?" Neil Mitchell said.
In the wake of the crash, VicRoads lowered the speed limit on the South Gippsland Highway from Bullarto Road to Clyde-Fiveways Road from 100km/hr to 80 km/hr.