Unseeded Aussie beats Roger Federer at the US Open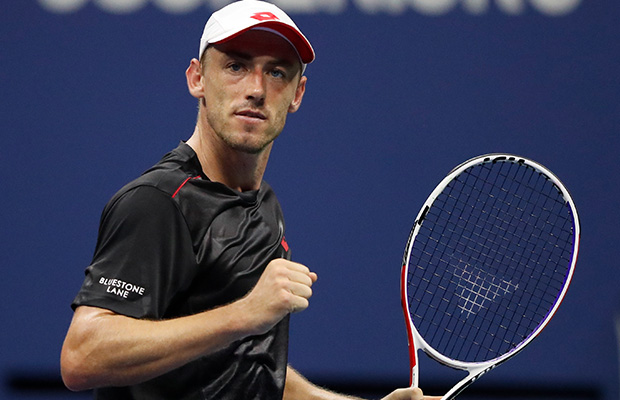 Unseeded Australian John Millman has just beaten Roger Federer at the US Open.
Yes, Roger Federer.
Millman recorded an epic four-set victory 3-6, 7-5, 7-6, 7-6 in the round of 16.
He'll face Novak Djokovic in the quarter finals.
It's the first time Federer has lost to a player ranked outside the top 50 at the US Open.
Macquarie Media's Graeme Agars told Tom Elliott he'd never seen Federer play so badly.
He made 76 unforced errors, hit 10 double faults and his first-serve percentage early in the second set was just 10 per cent.
"I'm not taking anything away from John Millman – he played the match of his life and some great tennis and is fast and put pressure on Federer all throughout the match – but there was something wrong with Roger Federer tonight," Agars said.
"I've never seen him play such an error prone match."
Click PLAY below to hear his match report