Unusual sight spotted in the sky last night
Those who gazed skyward last night would have spotted an unusual sight.
Several listeners sent snaps of a bright spot visible beside the crescent moon to 3AW Mornings.
Australia's Astronomer-at-Large, Dr Fred Watson, says the bright spot is Venus.
"The moon goes around the Earth … and Venus goes around the sun and because they orbit in similar planes … it means that they pass one another in the night sky from time to time," he told Neil Mitchell.
Earth and Venus can be seen passing one another once a month at the moment, but last night the sight was particularly spectacular.
"What's making it a bit special is the fact that Venus is so bright in our evening sky," Dr Watson said.
Over the next month and a half, Venus will stop looking like a half moon through a telescope and begin to look like a crescent, growing brighter as it goes.
"It will be bright enough to see in daylight," Dr Watson said.
"Then it will swing between ourselves and the sun … the next time we'll see the moon and Venus together in the evening sky will be in about two years."
If you missed the striking sight last night, Dr Watson says it's still worth looking skyward tonight, but the moon will be a lot further from Venus than it was yesterday.
Press PLAY below to hear Dr Watson explain the unusual sight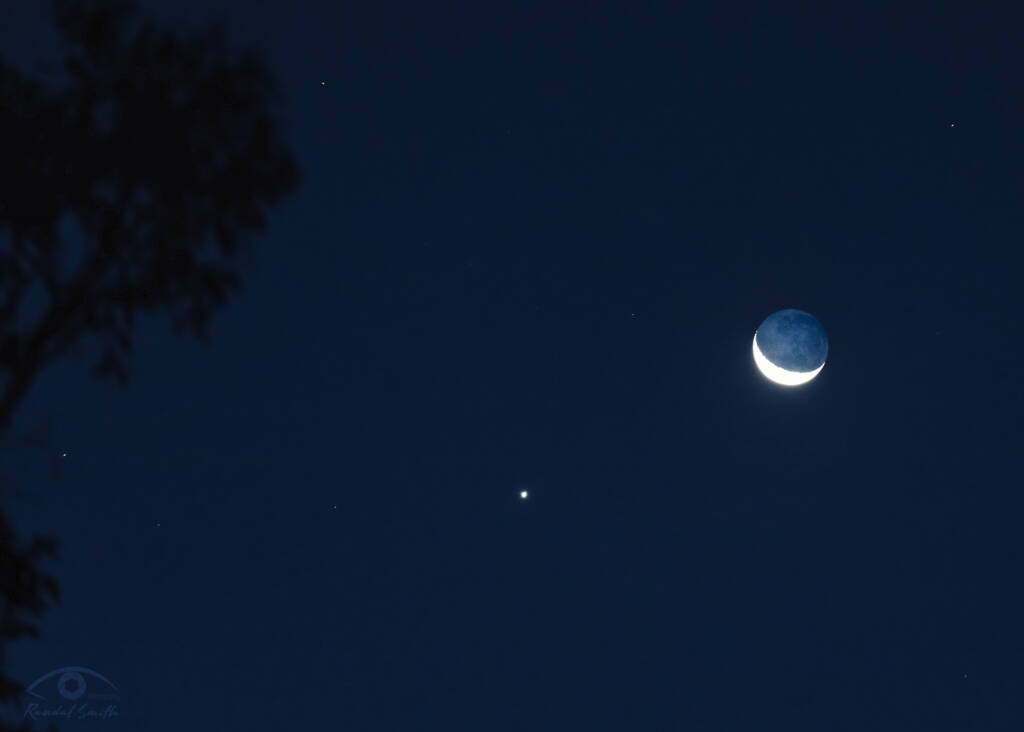 Image (above): Randal Smith