Local council defying state government to put up fencing at 'dangerous' site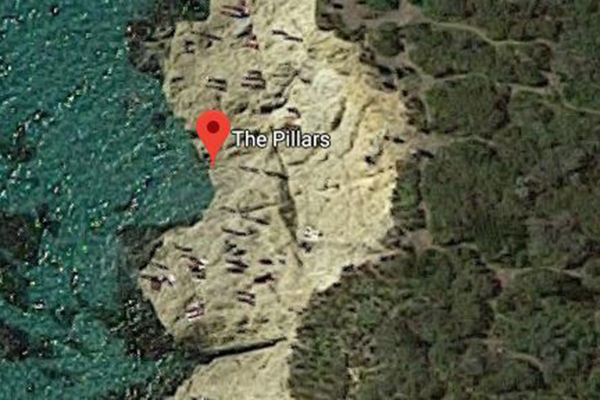 A temporary fence will be built around a popular cliff-diving spot and meeting place on the Mornington Peninsula, despite opposition from the state government.
Local mayor Brian Payne said it was a "no-brainer" to install a fence at The Pillars, where up to 400 people gather daily over the summer to jump off the cliff into the water.
A number of people have been injured at the site, but despite lobbying from the council, the government wanted warning signs erected and alcohol bans, rather than fences.
The site is also significant to the local Indigenous community.
Cr Payne said it was a health and safety issue, residents were fed up, and it was a dangerous spot.
"We've got to get approvals from VicRoads to exactly where it is going to be safe, it's a arrow stretch of road there, there's not much road," he told Neil Mitchell.
"As soon as we get that lined up, up it goes."
He told Neil they would be erecting a temporary fence, until they received approval to have a permanent one erected.
"The amount of injuries that occur there are horrific," he said.
"As you know, if we know there is a danger there and we don't act on it, the council is liable."
Neil: It's a disaster waiting to happen.
Click PLAY to hear more
Photo: Google Maps