39 people arrested as vegan 'activists' cause morning chaos in CBD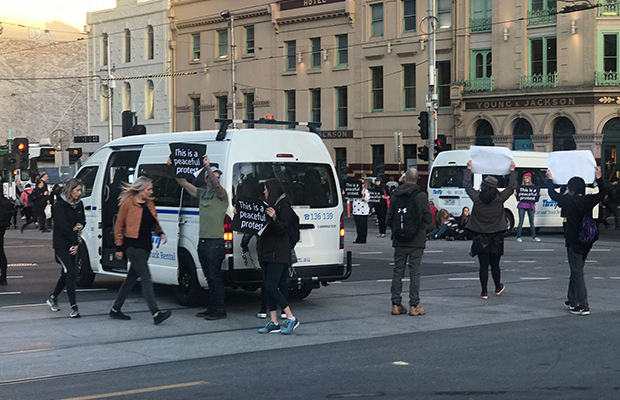 Almost 40 people have been arrested over a vegan-inspired protest in the CBD on Monday.
The activists caused chaos across Australia, with multiple protests taking place.
Three vans were used to block the intersection of Flinders Street and Swanston Street for three hours on Monday morning.
A number of protesters chained themselves to the vehicles.
Victoria Police said they had arrested 39 people in relation to the CBD protest.
They're facing possible charges in relation to obstructing a roadway, as well as resisting or obstructing police.
Protestor Joanne Lee told Tom Elliott that the protest "isn't about attacking human beings, it's about taking a stand and standing in solidarity with the victims."
"It's about extending the same respect and dignity that we have for ourselves to all living beings," she said.
Police said they were disappointed with the "lack of prior engagement" from organisers.
Police have monitored a number of other protests at locations state-wide, including Bacchus Marsh, Laverton North, Pakenham and Corio.
Officers are also monitoring a protest at Melbourne Aquarium, where protesters have blocked the main entrance.
Protestors are setting up a tv, playing a doco on the treatment of animals. Intersection of Swanston and Flinders still blocked but diversions are in place. @3AW693 pic.twitter.com/HFTyaqoPf3

— Pat Mitchell (@patty_mitchell) April 7, 2019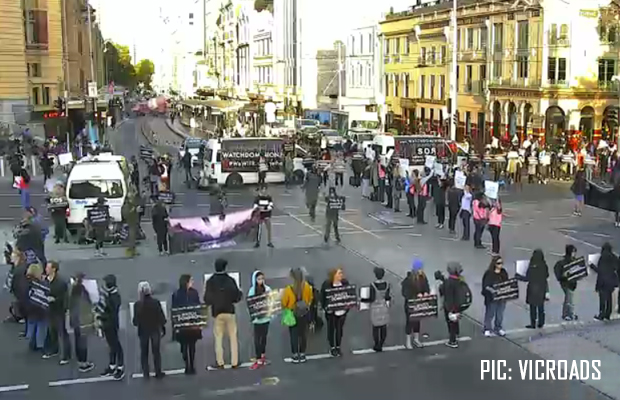 BELOW: A picture from the Geelong protest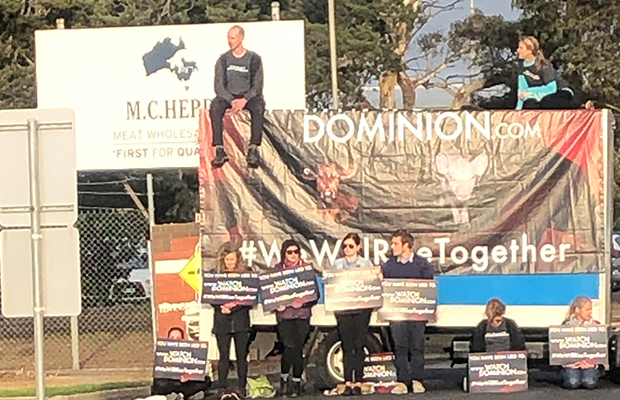 Click PLAY below to watch a video of one of the protests