The novel way one Victorian man is proving his COVID-19 vaccination status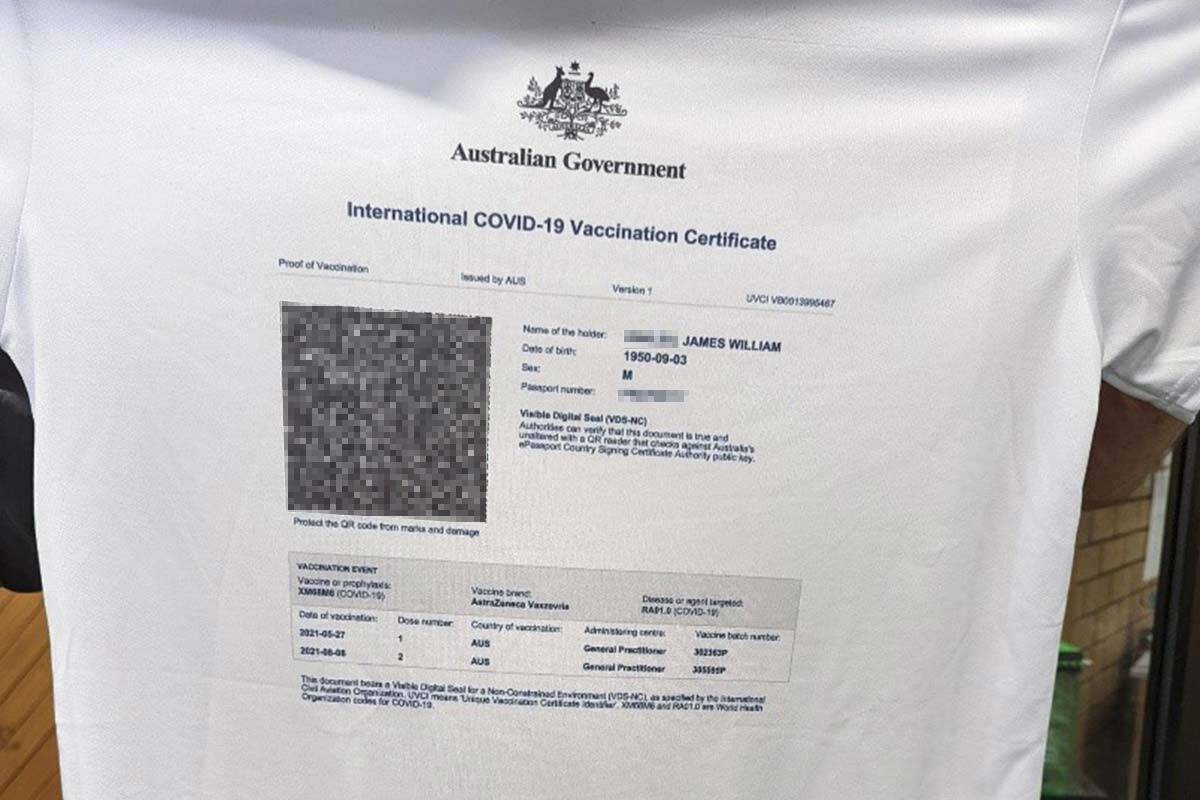 Vaccine passports are here to stay.
Premier Daniel Andrews says they'll be a part of life throughout 2022, and perhaps into 2023.
So a Melbourne lawyer came up with a novel way of proving his vaccine status — a t-shirt.
James says he came up with the idea after being knocked back from eateries after he forgot his printed vaccine certificate.
"I thought 'There's got to be an easier way'. So I put my certificate on the front of a t-shirt!," he told Neil Mitchell.
"Not everybody has a mobile phone, older people may not have it and a t-shirt may be a bit more convenient.
"The reaction I've had from restaurants, a couple of RSLs I've been to and so forth, has been very positive. It's a simple idea, it brings a bit of a light hearted humour to it, but the certificate is an exact replica on the t-shirt."
Press PLAY below to hear James tell Neil Mitchell why he printed his vaccine certificate on a t-shirt