Country town community makes music video in attempt to recruit GP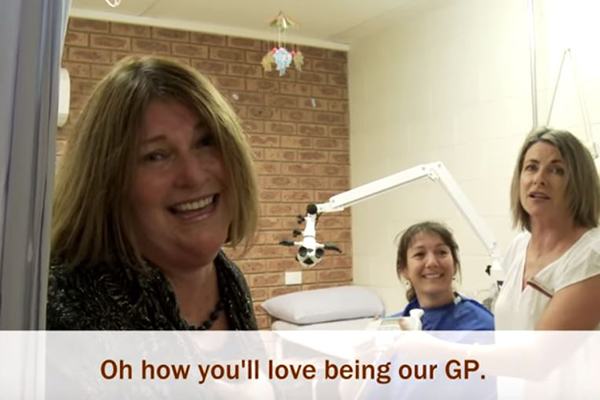 A town in northern Victoria has gotten creative in its attempt to lure a doctor to the small regional community, making a music video and posting it online.
In the video, staff and patients at Northern District Community Health in Kerang sing the lyrics "We need a GP" to the tune of Queen's "I want to break free".
Click PLAY below to see the full video
Northern District Community Health CEO (aka Freddy Mercury) Mandy Hutchinson told Neil Mitchell she was happy to part with her dignity for the sake of the cause.
"Desperate times call for desperate measures," she said.
"It's so tough Neil, there's 164 vacancies across regional Victoria at the moment.
"If you come to Kerang, we'll look after you so well you won't want to leave."
Click PLAY below to hear the full interview
"I love it," Neil said.
"They've really done it very, very well."