VIDEO: Dramatic twist as thugs turn guns on returning resident — and all for one phone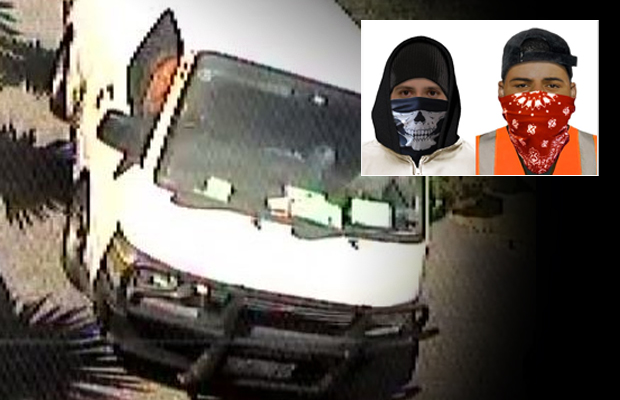 Three men are on the run after storming a Glenroy home armed with guns.
Two of the men were armed with long-arm rifles and the third held a handgun.
They broke into the Melbourne Avenue home in Glenroy via the garage about 10.40am on Wednesday this week.
Police say they threatened a woman, 21, and ransacked the bedrooms.
A male resident and a friend then came home, blocking the offender's van in the driveway.
The three men pointed their guns at the pair, prompting them to drive away.
Click PLAY to watch the drama unfold
No-one was injured.
The only thing stolen in the incident was a mobile phone.
Police have today released computer generated images of two suspects.