VIDEO: 'Extraordinary' footage of orphan baby kookaburra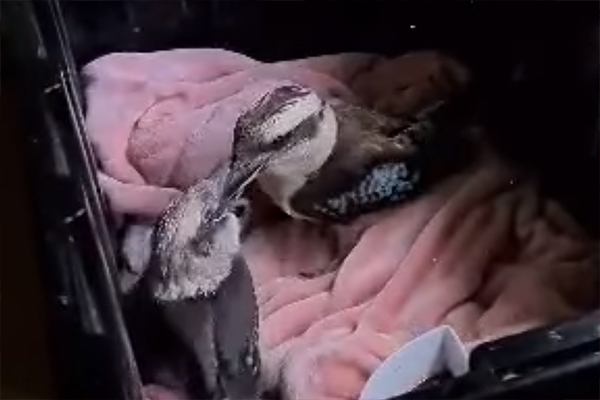 A Mount Evelyn woman has hand reared a baby kookaburra in her home, with a little help from some wild adult birds.
Sue Samphier has documented the bird's progress on social media.
In one video, which Neil Mitchell has described as "extraordinary", a wild kookaburra flies into Ms Samphier's home to feed the orphan bird.
"We thought, well we've hatched this kookaburra out of the egg, let's see if we can encourage the wild kookaburras to feed it."
"because they make this little chirping noise it attracts the local kookaburras.
"We just opened the bathroom window … and the wild kookaburras came in.
Press PLAY below for more.
Press PLAY below to see the extraordinary footage.