Video: 'Freedom for migrant workers' protesters storm supermarket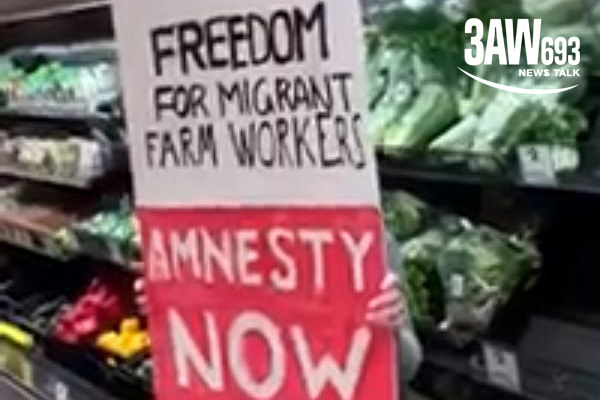 What's going on at Woolies?
Tony Jones has been sent video of a union protest at the Woolworths store at Rosebud last night.
He's been told protesters entered the store around 8pm and 'occupied' the supermarket for about half an hour.
They unfurled signs reading "WE FEED YOU" and "FREEDOM FOR MIGRANT FARM WORKERS".
Click PLAY below to see the protest
Know more? Email nmitchell@3aw.com.au