VIDEO: Keen kayaker takes advantage of morning deluge in Capel Sound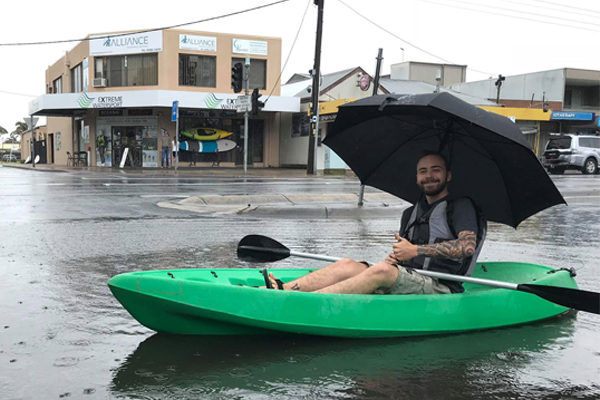 A keen kayaker has taken advantage of this morning's deluge, paddling up Point Nepean Road!
Steve Dale from Extreme Watersport in Capel Sound took the below video about 11.30am this morning.
He told Nick McCallum as it was a quiet morning in the shop, one of his staff members decided to go for a paddle.
"We've got an area opposite our shop that as soon as we get a deluge, it always floods," he said.
"One of my staff said, let's go kayaking!"
Click PLAY on the video below
Hear the full interview here