VIDEO: Pedestrian down in Collins St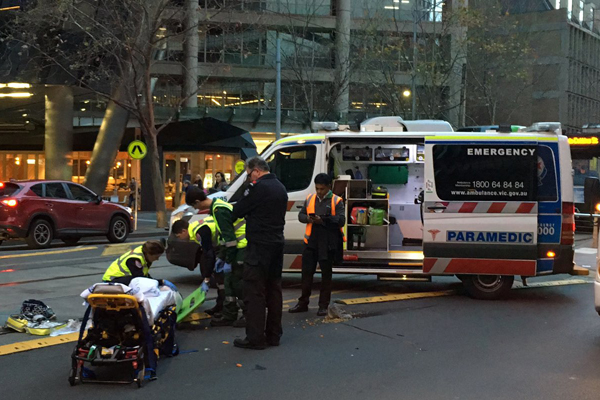 A courier driver says he's in shock after hitting a pedestrian on Collins Street this morning.
The woman has been taken to hospital with non-life threatening injuries following the crash, which happened a short distance from a pedestrian crossing about 7.30am.
The driver is still speaking with police but has told 3AW Police Reporter Pat Mitchell that he wasn't speeding.
"I'm shocked , because she just walked out, you know?" he said.
Click PLAY for video and to hear Pat Mitchell report live from the scene into 3AW Breakfast

In a second earlier incident, a woman was hit by a motorbike in Latrobe St.
She has minor injuries.