VIDEO: Police under fire for dramatic arrest of boy, 12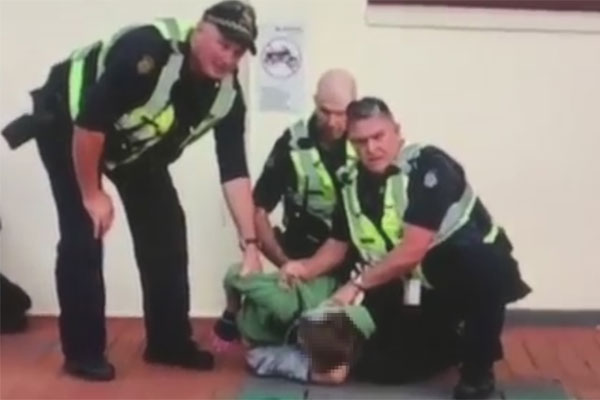 Police have come under heavy criticism from witnesses and experts following the dramatic arrest of a 12-year-old boy.
But it's been revealed police claims at the scene that the boy was autistic were wrong.
The video from Bendigo train station on Friday shows four officers forcibly holding down the boy.
They told the angry witnesses, who filmed the arrest, he had been climbing into the station's roof, attempted to kick officers and posed a danger to himself and others.
Click PLAY below to see the arrest
(CONTENT WARNING: Contains coarse language)
"He's a child!" one female witness implored, before being told to move on.
"What, are you going to pepper spray and taser him next?"
At one point, the video shows an officer saying: "He's got autism, so you don't understand".
But family of the boy have since told police he does not have autism.
Bendigo police have described the force as "reasonable".
But Julie Phillips, manager of the Disability Discrimination Legal Service, has slammed the actions.
"Children, particularly so with autism, are not born violent … but it certainly can become a symptom when you're treated with incompetence."
Click PLAY for full interview