Council vows to 'fast-track' approvals for Vietnam vets after delay leaves RSL broken-hearted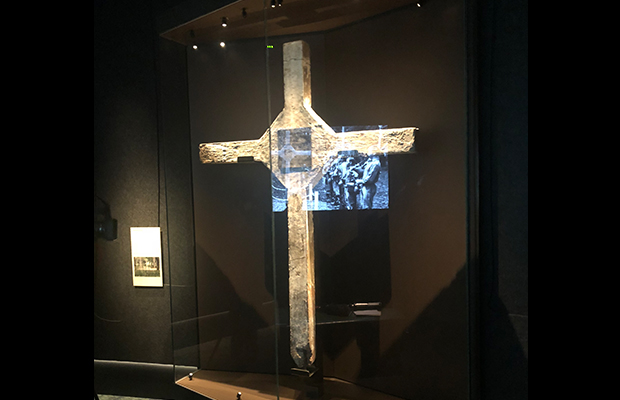 Photo: The Long Tan Cross at the Australian War Memorial in Canberra
LATEST
The president of the Whittlesea RSL says he's been left frustrated by "bureaucratic red tape" holding up a new memorial for Vietnam veterans.
The vets want to place a replica Long Tan Cross built by local businesses at the end of the Avenue of Honour on Church Street.
President of the Whittlesea RSL and Vietnam vet Ned Panuzzo told Neil Mitchell the cross was yet to be erected, after council deemed the location inappropriate.
"Because it's on the roadway, on the edge, they are saying they may widen the road and it would have to come down," he said.
But Whittlesea Council has today told 3AW Mornings they would fast-track the necessary approvals.
"We then met with the RSL in October to work through the concept with them. The location is in a heritage area which protects the existing avenue of honour so the memorial will require a planning permit," council's director of city transport and presentation Nick Mann said.
"We are very happy to work with the RSL to fast track any approvals so the project can be complete."
The story came to to light after John Solly from Whittlesea Industrial Supplies contacted 3AW Mornings yesterday saying vets had been left "broken-hearted" by the delay.
He told Neil Mitchell it sadly had to be put into storage on Friday, even though they were hopeful they could have it up in time for Anzac Day.
"It's under lock and key in a storage unit owned by the RSL," he said.
He said there had been a few roadblocks getting the memorial in place to ensure it was safe, which he understood, but he wanted the council to work with them to have it erected.
"My issue is, find somewhere to put it," Mr Solly said.
"At the end of the day, these guys just need somewhere they can remember their mates.
"They were pretty broken-hearted to be honest, they are pretty disappointed. We owe them a debt."
Click PLAY to hear more
Full statement from Whittlesea Council:
War memorials are important elements in the streets of the Whittlesea Township and Council has previously assisted the Whittlesea RSL in funding new or upgraded memorials.

Council officers only became aware of a proposal for a new monument in July this year.

We then met with the RSL in October to work through the concept with them. The location is in a heritage area which protects the existing avenue of honour so the memorial will require a planning permit.

We are very happy to work with the RSL to fast track any approvals so the project can be complete.

– Whittlesea Council's director of city transport and presentation Nick Mann