WATCH: Clive Palmer opens up to Tony Jones in the 3AW studio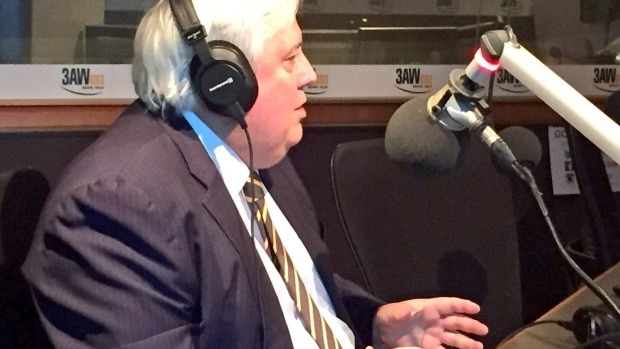 Clive Palmer.
It's hard to think of a more enigmatic Australian politician in recent times.
But love him, or hate him, he's certainly a character.
Mr Palmer joined Tony Jones in studio on Tuesday and 3AW certainly learned plenty about him.
Click PLAY below to watch Clive Palmer in studio
Here are just a few of the talking points…
He labelled the Australian election a race between a 'chicken and wet fish.'
Jacqui Lambie in a word? 'Unreliable.'
He again recounted running blistering athletics times as a youngster.
He hit back at the media's depiction of him.
He spoke emotionally about his family.
Click PLAY below to hear the full interview on 3AW