Water levels plummet: Government told to order more from desal plant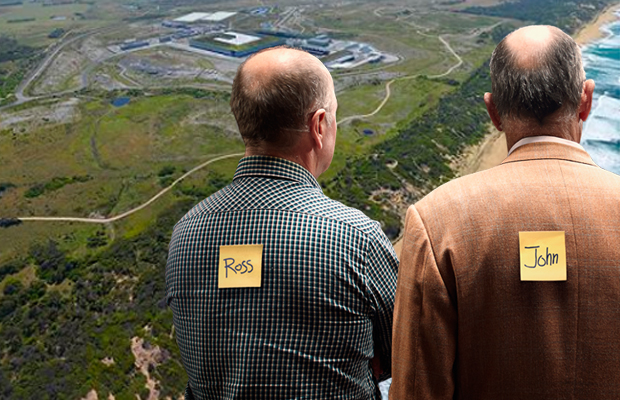 The Andrews Government says water prices will remain stable or fall this summer as Melbourne's water storages dwindle to their lowest level in eight years.
Water Minister Lisa Neville says this summer's order of 15 gigalitres from the desalination plant, the minimum annual order, won't impact on prices.
But the government is under pressure from Melbourne Water to place even bigger orders next year and in 2020.
Ms Neville says the recommendation isn't binding.
"We're going to wait and see if we need to place an order, and what the impacts of current conditions are and if they continue," she said.
"Before placing the order we'll make sure all Melburnians are aware of why, and what the cost will be."
"What happens under the lid of the desal plant on a daily basis?"
-Ross Stevenson
Click PLAY to hear Ross and John ponder what goes on at the desal plant…