'We get it wrong sometimes': Brendan Nottle defends his daughter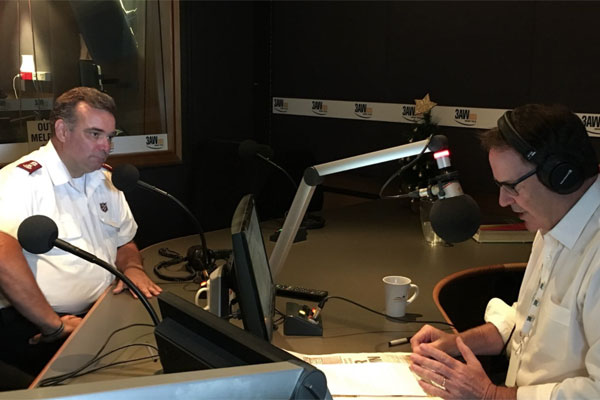 Salvation Army Major Brendan Nottle has categorically denied any involvement in the decision to give his daughter two free tickets to the recent Paul McCartney concert, intended for the homeless.
Beatles fan Chris McDonald donated seven tickets so members of Melbourne's homeless community could have a night out, but when he arrived at the concert he was surprised to see Brendan Nottle's daughter and her partner.
Major Nottle told Tony Jones the tickets had been returned at such late notice, another homeless couple couldn't be organised.
"In the end there was two tickets handed back at the last minute," he said.
"The tragic thing is the daughter that's involved is one of the most giving people I know."
"I just want to say Tony, in this work you don't do this stuff for the kick backs.
"We get it wrong sometimes, I get why it happened."
Click PLAY below to hear the full interview
Tony questioned if tickets were the best form of donation to the Salvation Army.
"Do they need tickets to Paul McCartney or a roof over their head, I think the answer is pretty obvious," Major Nottle replied.
The Salvo's have refunded the cost of all seven tickets to Mr McDonald.