Western Freeway shutdown: One killed, one critical in fiery double crash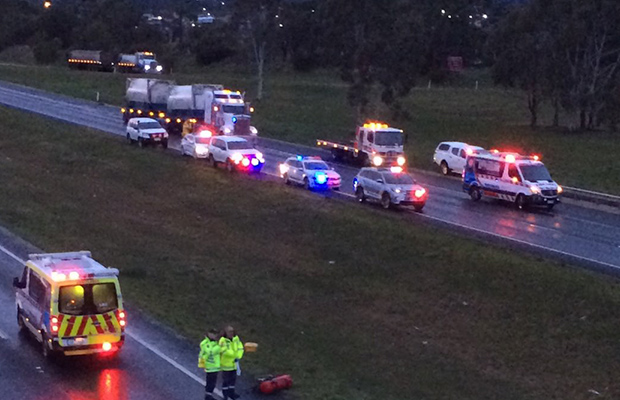 Image: Louis Gillett (@LouGillettWIN)/ WIN News
A driver has died after their car careered into a bridge pillar near Ballarat this morning.
Detectives say the car was travelling Melbourne-bound when it crashed into the pillar and burst into flames.
A second collision occurred between two vehicles trying to avoid the fiery wreck.
The driver of one of those cars has been flown to hospital with life-threatening injuries.
The crash, which happened about 6.10am, forced the closure of the Western Freeway in both directions for several hours.
The freeway was reopened at Mount Rowan just after midday.