'We've been robbed of so much': 25 years since the Frankston murder of Natalie Russell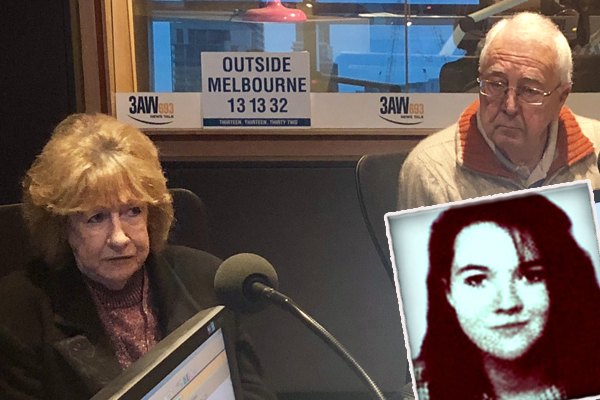 As Natalie Russell's parents approach the 25th anniversary of their daughter's tragic death, Carmel and Brian Russell have told 3AW Natalie's killer must stay inside 'forever'.
Carmel and Brian appeared in the studio with author Vikki Petraitis, who has rereleased The Frankston Murders: 25 Years On to mark 25 years since the deaths of Natalie and two other young women.
Serial killer Paul Denyer terrorised the bayside suburb of Frankston, in June 1993.
It began when Elizabeth Stevens was murdered on her way home from the library on June 11.
A month later, Debbie Fream, who'd left her 12-day-old baby with a friend while she dashed out for milk, was abducted and killed.
Three weeks later, Year 12 student, Natalie Russell, was brutally murdered on her way home from school.
Eleven years later, just as the public's memory of the Frankston murders began to fade, convicted serial killer, Paul Denyer, made front-page news with his quest to become a woman.
"In five years time, Paula Denyer, she may well apply for parole," Vikki told Tony Jones.
"Carmel and Brian and have only ever wanted to keep Paula Denyer in prison forever."
Carmel said no amount of time can make Natalie's passing any easier.
"We've been robbed of so much," she said.
"There's always someone missing.
"I don't know how we've gotten through, but we have."
Click PLAY below to hear the full details
Brian told Tony Jones his family never wants to see Denyer released, for fear of what might be inflicted on another family.
"Every time we open the paper lately there's some person who's committed atrocious crimes who's been let out on parole," Brian said.
"That's the main reason we want him in there, it's not so much personal hatred, you'd just hate to see him released."
You can buy Vikki's book here.