What ever happened to The National Party?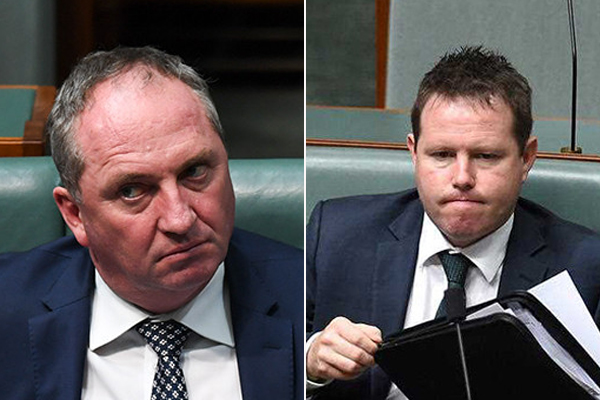 Victorian Leader of The Nationals, Peter Walsh, would like a woman to replace the disgraced Federal Member for Mallee, Andrew Broad.
Mr Broad stood down earlier this week in the wake of a sex scandal involving claims he met a "sugar baby" in a Hong Kong hotel.
Mr Broad was one of the first MPs to publicly slander Barnaby Joyce's behaviour for sleeping with a younger female staff member, and also campaigned heavily against same-sex marriage.
Mr Walsh today acknowledged The Nationals are on the nose with the public, and told Justin Smith he would like to see a woman replace Mr Broad.
"His behaviour was totally unacceptable and particularly his public position he'd taken on moral issues previously," Mr Walsh said.
"The two examples you've mentioned (Joyce and Broad) their behaviour was unacceptable by the standards we've set, and they both – how they handled it – they didn't cover themselves in glory.
"There's an opportunity now to add more gender balance to the federal team."
Click PLAY below to hear the details