What Michael Voss thought his 'point of difference' was in Carlton appointment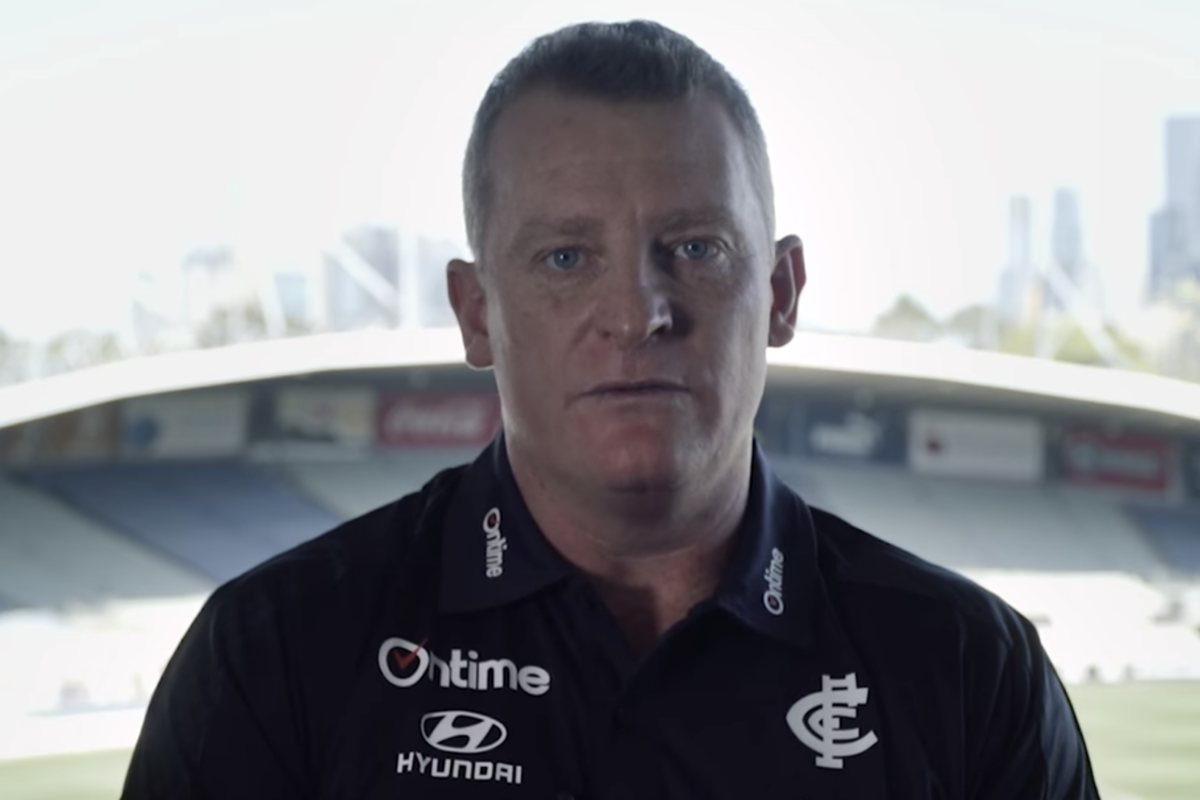 Carlton coach Michael Voss has spoken about his appointment to Sam McClure and Gerard Healey on Sportsday, saying he believes "leadership" was his point of difference.
The Blues announced Voss had signed a three-year deal on Thursday, his second senior coaching position after last coaching the Lions eight years ago.
"If I had to hone in on anything I guess the area that I wanted to make sure that I got better at was taking this leadership that I felt that I was really strong at as a player and being able to adapt that to what's required as a coach," he said.
"Whether that was in communication, whether that was the relationships that I formed and bringing people together, or whether that was making sure the management skills were brought together.
"Clearly for coaching you're going to get better because you get plenty of exposure to it, but leadership was where I felt that my point of difference was, and what I wanted to explore the most."
Press PLAY to hear more below
Image: CarltonFacebook