White-faced kangaroo spotted in Waratah Bay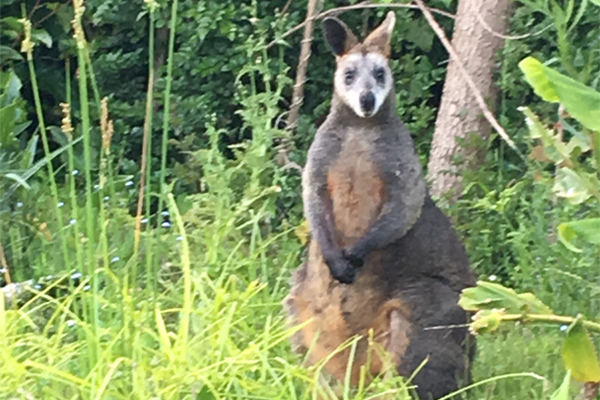 We've heard of albino kangaroos, but have you ever seen a white-faced kangaroo?
During the Rumour File, Ross and John were told a 3AW Breakfast listener had spotted the unusual looking roo in Waratah Bay this morning.
He sent in a photo, and as you can see, if appears to be a perfectly normal looking kangaroo or swamp wallaby, with a white face!
Dr Leanne Wicker, Senior Vet at Healesville Sanctuary said it's quite unusual.
"To us it looks like a swamp wallaby, it just a whiter than normal face," she said.
"We all feel it looks like an older male, which is a bit grey around the whiskers."
Click PLAY below to hear the interview