Why Christian Petracca is hoping to get to Tasmania next month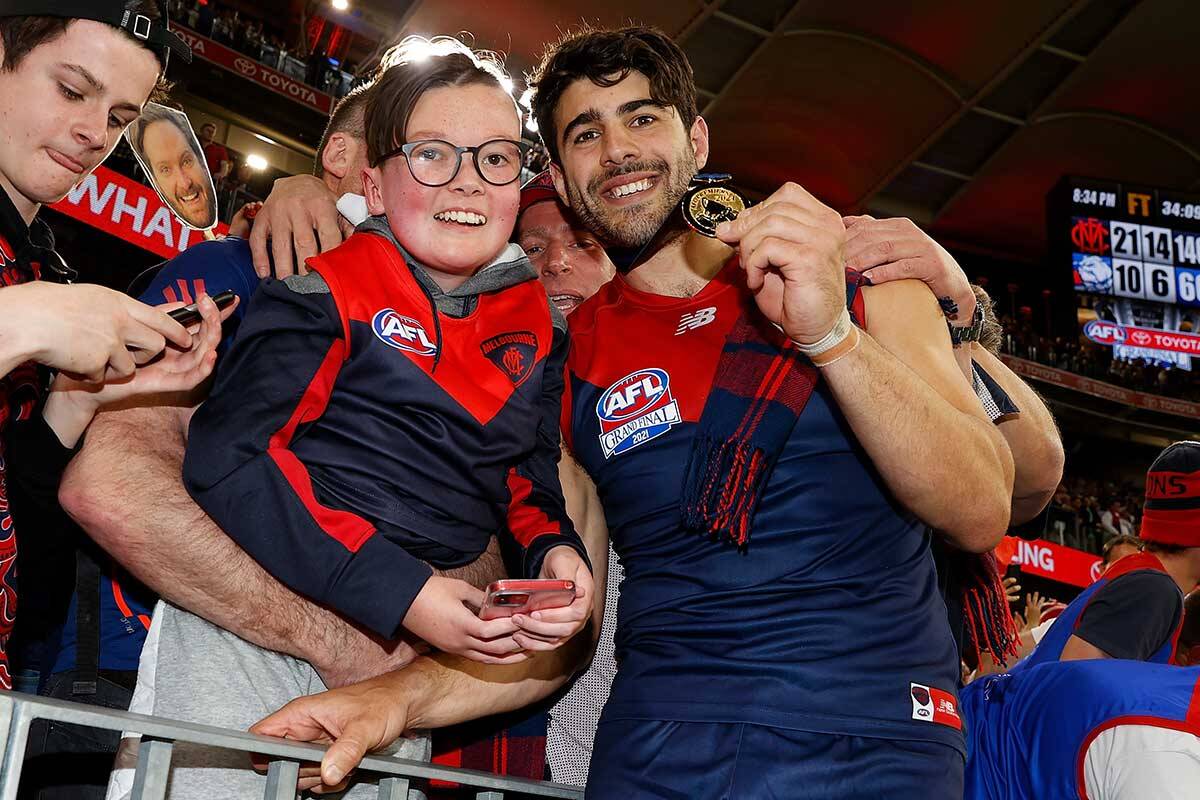 Melbourne star Christian Petracca is hoping he can help push his mate Lucas Peters up Mt Wellington in Tasmania late next month, all in the name of charity.
Lucas has muscular dystrophy.
The pair met in 2015, when Lucas was in hospital and Christian was battling injury.
It quickly put things in perspective from the Melbourne midfielder.
They've been tight ever since, with Petracca flying Lucas and family from Tasmania to the grand final in Perth.
Lucas is set to be pushed in his wheelchair up Mt Wellington on November 21, with the trek 21 kilometres in total.
Craig Davis, another former AFL player, has been pivotal in Lucas' journey and will be pushing him on the way.
It's hoped border restrictions will ease, allowing Petracca to join them.
Petracca and Mick Peters, father of Lucas, joined Neil on Friday.
"This isn't just me doing a nice thing kid for a kid that is going through something, this is actually family and friendship," Petracca said.
Press PLAY below to hear the story of how they met
(Photo by Michael Willson/AFL Photos via Getty Images)