Why is a red dust settling in Ross's backyard?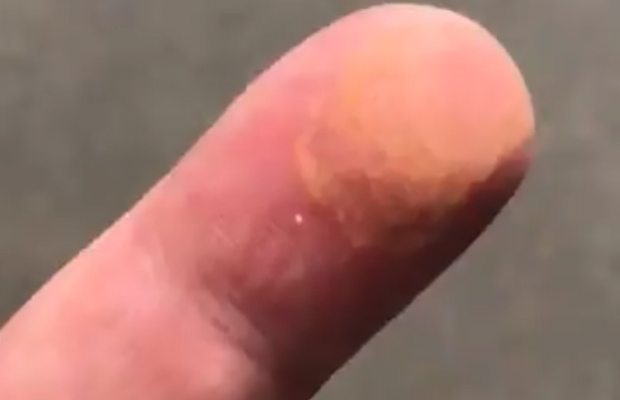 There's something in the air.
Coughs and sneezes abound in Melbourne as sufferers of hay fever and asthma splutter through the final days of spring.
And now Ross has discovered a mysterious red dust in his backyard.
In 10 years, Ross has never previously seen this red dust settle in his backyard after a storm.

Why last night? We're going to speak to the weather bureau to find out.

(He apologises for choosing to use his middle finger). pic.twitter.com/rCtRiRYDmM

— 3AW Breakfast (@RossAndJohn) November 22, 2018
Ross says he's never seen the red dust before in 10 years at that home
Is it all related to the coughing and spluttering?
Ross and John asked the Bureau Of Meteorology, but they don't have official notice of a red dust.
Click PLAY to listen
Have you seen a strange red dust or a theory? Email breakfast@3aw.com.au
Ross could end up with more red dust this weekend with rain and possibly storms predicted until a return to more palatable weather on Sunday (20°).