Why the Western Bulldogs are pushing their support for marriage equality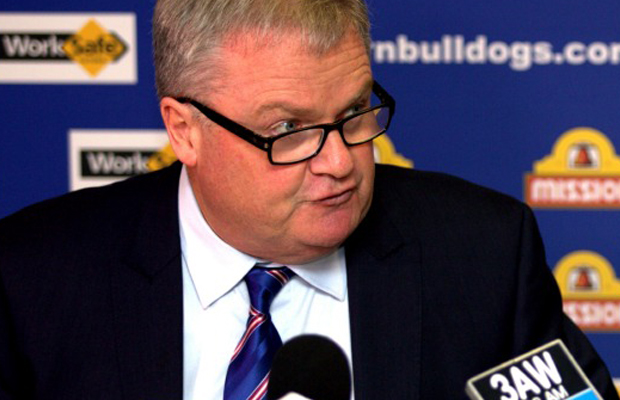 Western Bulldogs president Peter Gordon says the club won't back down in its public support for marriage equality.
It follows a call to 3AW Drive from Robert, a club member who told Tom Elliott his family would no longer support the Bulldogs financially after it made a very public push for a "yes" vote in the postal survey.
The AFL also raised eyebrows on Wednesday by changing the letters of its logo at AFL House to YES.
"They've done four memberships," Robert told Tom Elliott.
"They're a football club, not a political party."
While sorry to hear Robert felt that way, Mr Gordon said it was important for his club to take a stand, regardless of whether it was popular with everyone.
"We wanted to make a statement in favour of equality and the right of everyone in a loving and committed relationship to enjoy the same rights as everyone else," the Bulldogs president said.
"We make statements in accordance with our values and things we think are right."
Click PLAY below to hear more on 3AW Drive