Why we should think twice about St Kilda Road tree cull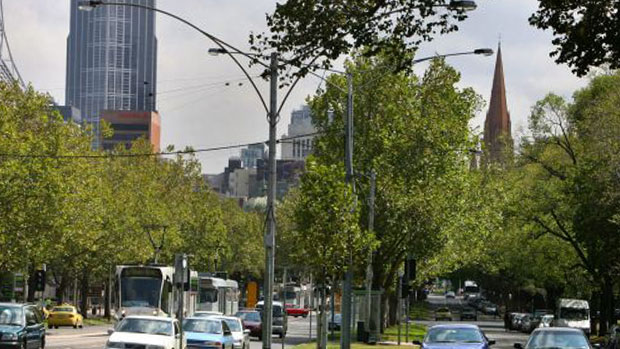 Urban researchers have warned culling trees in the city will lead to more unbearable hot days and increased stress.
It comes as 77 trees face the chop on St Kilda Road for the Melbourne Metro Rail project.
"It's sad that trees are the very first victim," Sarah Bekessey, professor from the RMIT centre for urban research, told 3AW Mornings.
"I'm not completely across the development plan, but I can bet your bottom dollar that there was no alternative that looked at removing buildings.
"Trees are the first things that go."
Ms Bekessey said there was scientific proof that trees helped cool a city down, as well as releasing chemicals that were good for your health.
Click PLAY below to hear more on 3AW Mornings