Why you haven't seen many Christmas beetles this year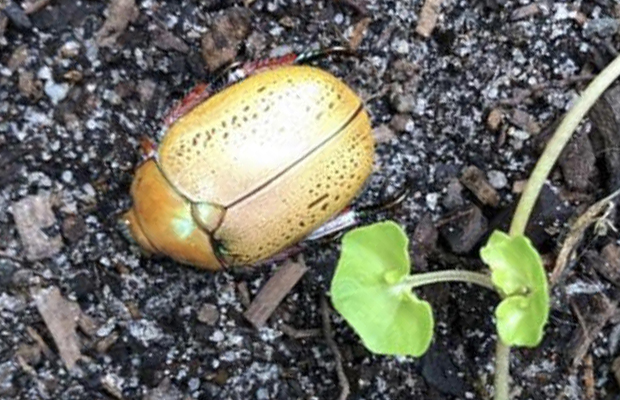 "I am sure as a child I saw Christmas beetles, but I can't remember the last time I did."
And with that statement, Kate Stevenson ensured 3AW Breakfast was flooded with calls and emails about the location of Christmas beetles around Melbourne (see photos below).
But wasn't wrong.
Dr Ken Walker, entomology boss at Museum Victoria, told us Christmas beetles were part of an overall decrease in insect populations.
"They're around but they're in a much lower number," Dr Walker said.
"It's mainly due to the drought; these insects, they breed in rotting logs under the ground, and feed on rotting woods.
"So as it dries out, they simply loose their food.
"The drought, which has been going on now about 10 years, has had an enormous effect on the number of insects — not just Christmas beetles."
Click PLAY to hear more from Dr Walker
Melbourne has enjoyed record rains in December, but Dr Walker said that "it's a little bit late"
"We're just getting so little rain over winter at the moment," he said.
Below: Photo via listener James from his backyard.
Below: "On our ribbons gum at Parkdale," a listener wrote.
Below: "We found a gorgeous Christmas beetle on our doorstep!" listener Jessica wrote.