Ross and John speak with Hugh Bowman ahead of Winx's return to Flemington!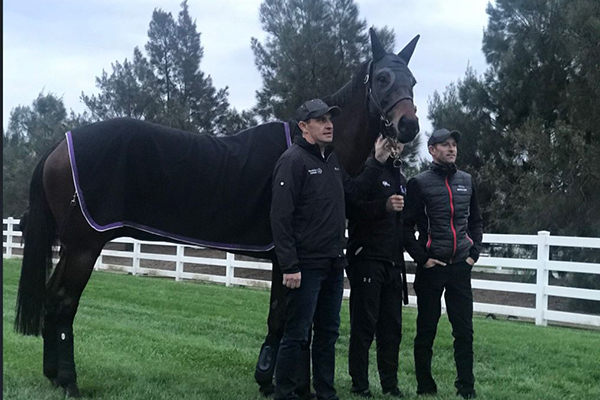 Jockey Hugh Bowman says the journey with champion mare Winx has been an absolute dream ahead of the Turnbull Stakes where it is hoped she will continue her winning streak and record her 28th consecutive win.
Last night she was crowned Australian Racehorse of the Year for the third year in a row, joining fellow champions Black Caviar and Sunline.
Saturday could be her last race at Flemington.
Winx's team say she's mentally and physically perfect as she aims for her 28th straight win on Saturday and admit it could be the last time we see the champion mare race at Flemington @3AW693 pic.twitter.com/hPbDA06289

— Kiara Parker (@Kiara_Parker_) October 3, 2018
Bowman told Ross and John while it's an honour to ride Winx, it does come with a certain level of expectation.
"She is expected to win. It must be remembered, she's racing all the time, she's racing against the best horses around, she takes on all conditions all tracks," he said.
"She does appear to have a class edge on her rivals. With the expectation that comes with her winning, there is certainly a sense of relief (when she does win).
"It is a unique feeling, but it's a great sense of pride and satisfaction as well."
He still vividly remembers the first time he rode Winx, when she was a three-year-old filly.
"I could never have imagined she'd reach the heights that she has, I couldn't even imagine that when we won the first Cox Plate," he said.
"The journey has been an absolute dream."
Click PLAY to hear more
Photo: Kiara Parker, 3AW reporter