Woman dead, man charged after alleged hit-run in Gippsland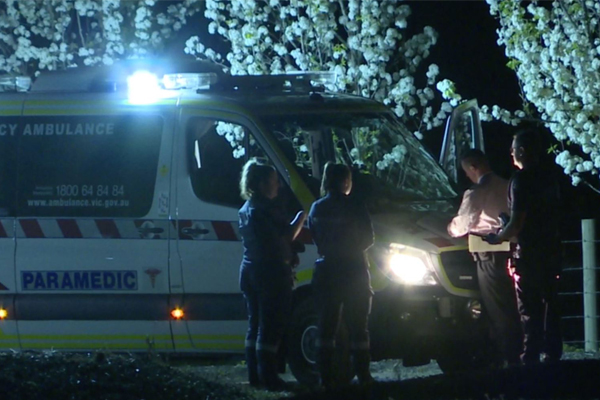 A woman has died and a man has been charged after an alleged hit-run at a private property in Traralgon overnight.
Police say a woman was struck by a vehicle on an Airfield Road property shortly before 8.30pm.
The 46-year-old Traralgon woman was treated by paramedics, but died at the scene.
Police have charged a 53-year-old Traralgon man with one count of murder.
The exact circumstances surrounding the incident are yet to be established and the investigation is ongoing.
Image: Nine News Gippsland