Woman found after house fire in Upwey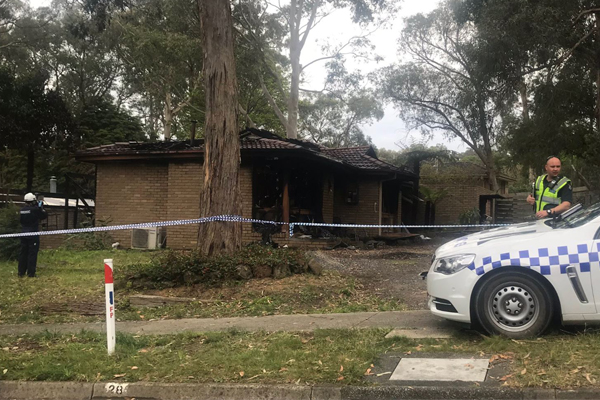 UPDATE
The woman who went missing from a house fire in the Dandenong Ranges has been found.
She has been found safe and well nearby.
More to come.
EARLIER
CFA crews say another occupant of the home, a teenage girl, managed to flee via a bedroom window as the fire took hold of the Upwey East home around 11pm on Monday.
The house has been destroyed.
Nobody has been located inside.
The cause of the blaze is under investigation.
7 News reporter Teegan Dolling told Neil Mitchell the woman is still missing.
"It's all still a bit of a mystery as to where this 43-year-old woman is,"
"Neighbours said they saw her yesterday."
Photo: Teegan Dolling Twitter