Man arrested in dramatic fashion at South Melbourne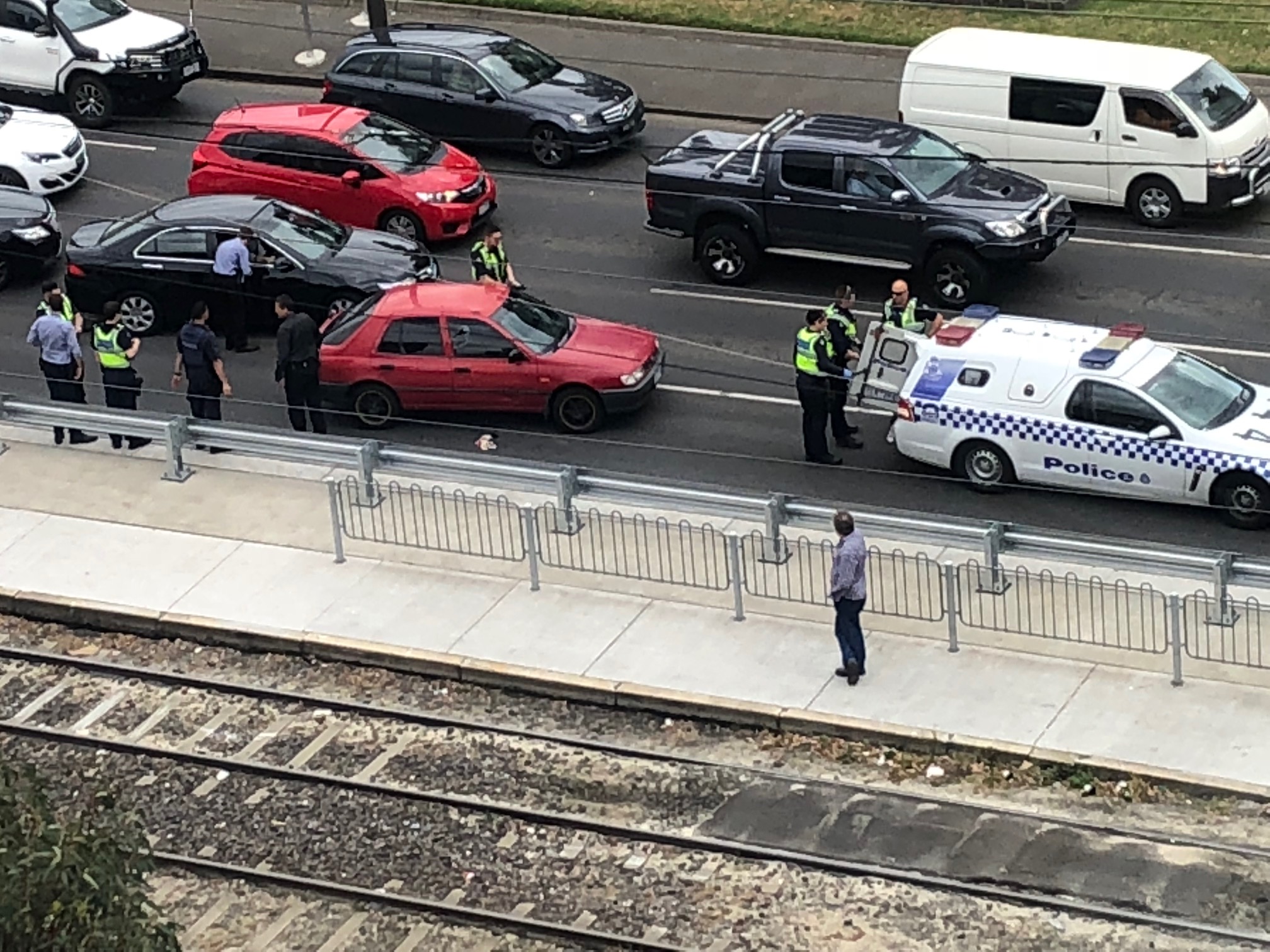 A dramatic arrest has taken place on Kings Way.
Numerous callers reported the incident to 3AW Drive on Thursday.
Victoria Police say a man was arrested on Kings Way near Dorcas Street just after 3pm.
It's alleged he was driving a stolen vehicle.
No one was injured during the incident.