World's oldest known platypus celebrates birthday at Healesville Sanctuary today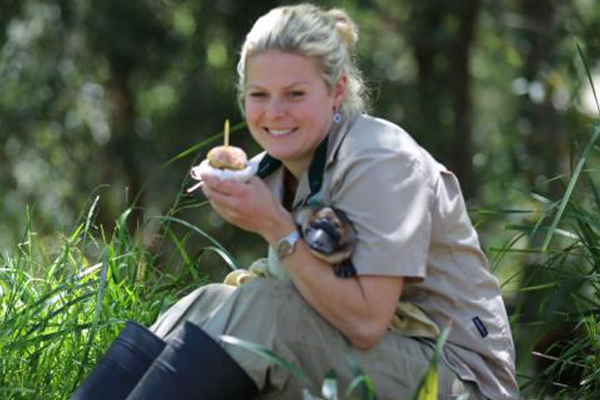 The world's oldest known platypus is celebrating its 25th birthday at Healesville Sanctuary today.
Dr Jessica Thomas, platypus keeper at Healesville Sanctuary told Ross and John they think Fleay is turning 25.
"We think so, we're really not sure how old they live to, out in the wild," she said.
"She wasn't born at Healesville but she came into the sanctuary when she was a juvenile so you can age a platypus when they're young, and as long as you can track them over their lifespan, you'll be able to know how old they are."
Click PLAY below to hear the full interview
Dr Thomas says the Sanctuary has people come from all over the world to meet little 900 gram Fleay.
"We've got an encounter here that you certainly can't do anywhere else in the world," she said.
Photo: Zoos Victoria