Worst front yard in Melbourne?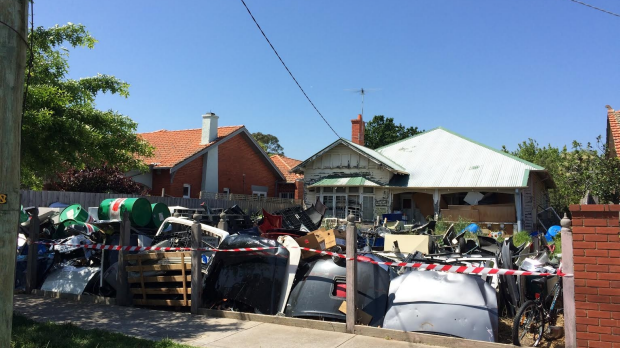 Those living next door to a junk-filled front yard in Malvern East admit they are unbelievably frustrated with the problem.
3AW Mornings listener Kylie alerted Neil Mitchell to the problem on MacGregor St, sending in photos.
It led to Catherine calling in.
She said she lived on the street.
'We are absolutely at our wits' end,' she told Neil Mitchell.
'Lots of us have been ringing the council.
'They have taken him to court and he has not arrived in court.
'Last Friday week they went to court again? but I don't know what the outcome was.'
Click PLAY to hear Catherine vent her frustration.
She said the home owner was very defensive about the yard, making the problem even more of an issue.
Kylie said she was verbally abused while taking the photos.
'I couldn't see him, I only heard this voice in the background,' she said.
Stonnington Council told 3AW Mornings the situation was 'unsatisfactory' and was taking the issue very seriously.
A spokesperson said council was taking the property owner to court, with the case to be heard on November 4.
Click PLAY below to hear Kylie speak with Neil Mitchell.