Acting Melbourne mayor underwhelmed by field of challengers, and leaves door ajar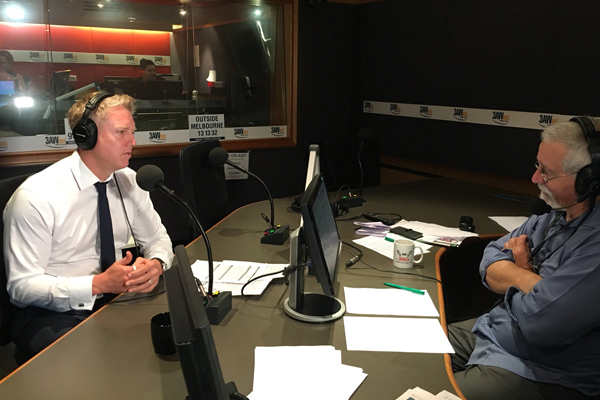 Acting Melbourne Lord Mayor Arron Wood has admitted he's disappointed in the strength of the candidates vying to replace Robert Doyle.
And he has left many unconvinced he won't make a last-ditch bid for the top job.
Mr Wood, who will be second-in-charge to whoever becomes mayor, told Neil Mitchell there were some impressive candidates but "we need a few more in mix".
"I think it'd be great if we see some really strong candidates that haven't come out of the woodwork yet throw their hat in the ring," he said.
Ken Ong: Liberal Party member and former councillor
Sally Capp: Head of the Property Council in Victoria
Rohan Leppert: Melbourne City councillor; wants to be the first Greens mayor of an Australian capital city
Gary Morgan: Successful pollster who ran against Robert Doyle in the last three elections
Jennifer Yang: Labor member and ex-Manningham councillor. Understood to be helping funnel preferences to Ms Capp
That comment prompted Neil Mitchell to suggest Mr Wood might be inclined to be once such latecomer.
"Look I had three strong reason for not throwing my hat in the ring, and those haven't changed," Mr Wood said, though later conceding even his wife had suggested rethink.
"At this time I think I've made the right decision."
But later came this comment: "24 hours is a long time in politics."
"What we need is someone who understands it's more than ribbon cutting," he said.
Click PLAY to hear more