Carlton president responds to criticism from Tom Elliott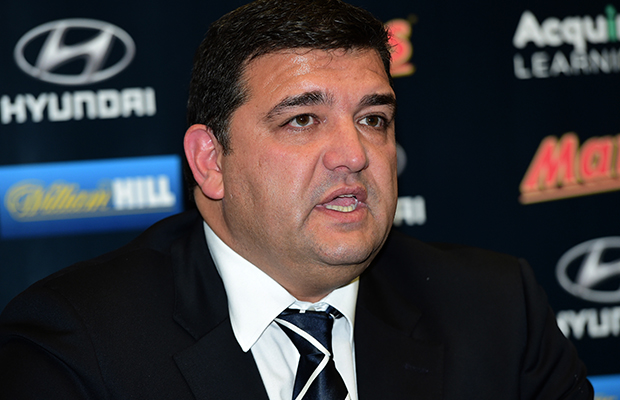 Carlton president Mark LoGiudice has fired back at criticism from 3AW Drive host Tom Elliott.
Tom Elliott said on Wednesday he was "bloody angry" with the Blues board after finding out in an email the club had appointed two new directors.
He called it undemocratic.
However, speaking on Sportsday, LoGiudice said the process was clear.
"Tom is uninformed of the process that directors have to through to be appointed," he said on Sportsday.
"It's very clearly stated in the constitution how members are appointed.
"We have an independent nominations committee
"Anybody who wants to be a director is to go through that independent nominations committee.
"It's in the club constitution – that constitution represents all the members.
"I'm not actually quite sure what the rant was all about."
Click PLAY below to hear the full interview