Carlton re-signs rejuvenated defender Liam Jones for two more years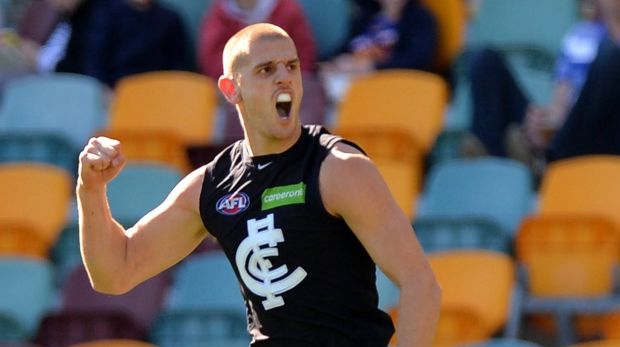 Carlton has announced a two-year extension for defender Liam Jones.
The former Bulldog has enjoyed a renaissance since moving to the backline, beating some of the most potent forwards in the game in the last month.
"The move into the back six has obviously reinvigorated me and I'm really grateful to the Club for giving me the opportunity to go around again for the next couple of years," Jones said.
Jones, 26, is averaging over 11 one-percenters per game, ranked No.1 in the AFL.
He has played 88 games since his debut in 2010.